Manchester Business School: Student Feedback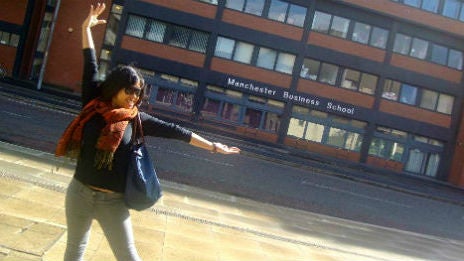 Student Profile
Name:
Jocelyn Chen
Highlight of my semester abroad:
Manchester was an absolutely amazing experience, getting to experience both what it is like to go to school in a "student" city and really getting immersed in British culture and everyday life as a Uni student. It was a great departure from NYU while still getting an amazing education.
Interesting fact I learned about the country where I studied:
Manchester was the city where Roll and Royce met, and the first inter-city passenger train launched from Manchester.
What I would say to students interested in participating in IBEX:
IBEX is more than just studying abroad or traveling or whatnot – it is a life-changing experience. You get to truly immerse yourself in another world with a variety of excellent partner schools that all encourage you to take on a broader, more international perspective on business.
Contact me about IBEX Manchester:
Jocelyn Chen -
jwc344@stern.nyu.edu