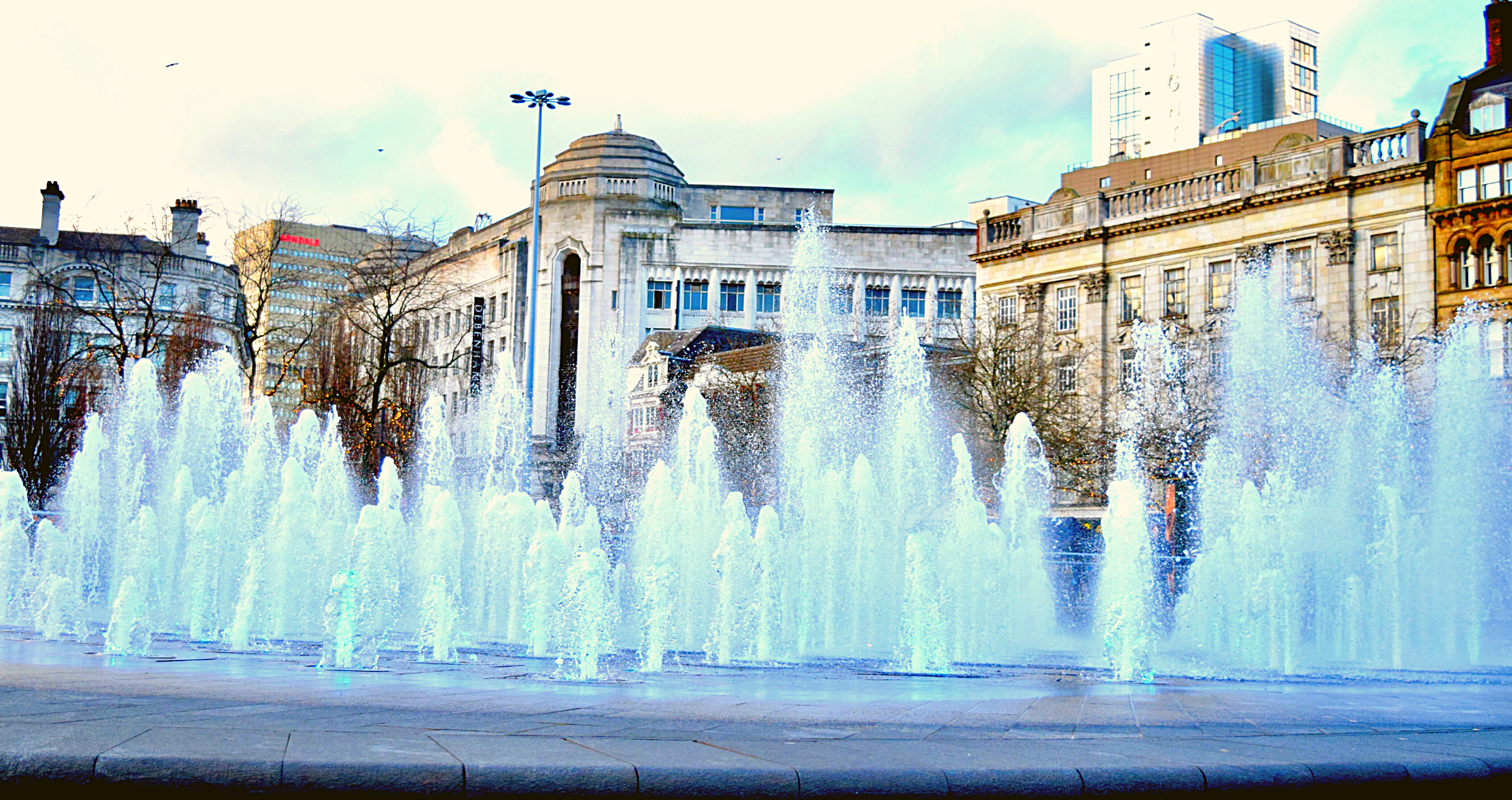 Manchester, England
University of Manchester
Spend your semester at the University of Manchester, situated in the heart of the city and home to a vibrant and international student population.
---
Program Overview
About the Alliance Manchester Business School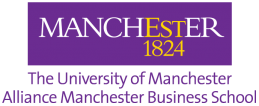 The Alliance Manchester Business School is the business school of the University of Manchester in Manchester, England. It provides education to undergraduates, postgraduates and executives across the globe.The University of Manchester was created in October 2004 by bringing together The Victoria University of Manchester and UMIST, two of Britain's most distinguished universities, to create a powerful new force in British higher education. Twenty Nobel Prize winners have either studied or conducted some of their work here, including Ernest Rutherford who is known for his work on splitting the atom. The University of Manchester has about 25,600 students and is home to approximately 7,400 international students from 180 countries. There are 10,407 staff employed by the University of Manchester, including more than 4,500 academic and research staff to provide you with a stimulating learning environment and the highest standard of teaching. The University has teaching and research in more subjects than any other single-site British university. Situated in the heart of Manchester, the campus has a mixture of traditional Victorian buildings and more modern architecture that sit comfortably alongside each other creating an exciting and eclectic environment.
Term Dates
The University of Manchester offers IBEX opportunities in fall and spring semesters.
Fall semester: mid-September to early-January. Students can arrange to complete courses in late December.
Spring semester: late-January to early-June
Dates are approximate and may be subject to change.
Housing and Living Costs
Housing: on-campus housing is available but students attending for one semester will not be able to choose a specific hall or the type of accommodation, but can only indicate a preference between a Self-Catered (no meal plan) or a Catered Hall (meal plan compulsory).  Costs range from £102 – 132/week. 
Food: approximately £35 – 60/week.  
Books and course materials: approximately £180/semester.
Local transportation: approximately £11/week.
Personal expenses: approximately £175/week.
Note: £ = British Pounds
Find out more about IBEX tuition, housing, and other logistics.
Language of Instruction
English
Student Services
The student services available to exchange students include:
Career services
Sports facilities
Student clubs and associations
International Society
Academic Information
If you are accepted to IBEX, you will attend two advising meetings to plan and revise your schedule: one individual advising meeting with NYU Stern Academic Advising and one group advising meeting with the NYU Stern Global Experiences team. As you build your academic schedule for your semester abroad, carefully review and consider the following course information.
IBEX Course Information
You may take a full semester of business classes while abroad on IBEX.
Leave room for at least two general electives in your schedule. This allows you to:

Take interesting, location-specific courses not offered at Stern, and
Have more flexibility during the course registration process.

Reference the IBEX Course Guide: What you can or cannot take.

You can take a maximum of two classes per concentration.
Accounting courses cannot be taken for credit toward the Accounting or CPA majors/concentrations.
All IBEX grades will transfer back to NYU Stern as Pass/Fail.
Previously Approved Courses
Listed below are courses that were taken previously by Stern IBEX students and have already been approved for a specific NYU equivalent.
There is no guarantee that the courses listed here will be offered during the specific semester you study abroad. It is important to be flexible. Have a Plan A and Plan B and the space to take some electives.
If a course is already listed below as approved, it does not need to be reviewed again, unless you want to see if it will count towards a new requirement.
Finding New Courses
You are not limited to only taking the courses listed on this page.
If you see a course on Manchester's website that you would like to take, but is not listed below, you must submit the syllabus to Stern's Global Experiences team for approval.
Once Manchester publishes its confirmed courses for the semester you will be attending, you can revise your list as needed based on what is being offered.
List of Approved Courses
List of Approved Courses
*Please note that any pre-approved business course can also come back as a General Stern Elective
 

| Course Title Abroad | NYU Credits | Course Equivalent at NYU | Semester Taken |
| --- | --- | --- | --- |
| PHIL23002 Existentialism | 6 | Texts and Ideas | Spring 2023 |
| SOCY30171 Identity, Power & Modernity | 6 | Texts and Ideas  | Fall 2022 |
| POLI30271 Political Morality and Dirty Hands | 6 | Texts and Ideas | Fall 2022 |
| RELT21111 Problems in Theology, Philosophy and Ethics: Evil | 6 | Texts and Ideas | Fall 2022 |
| BMAN30211 Corporate Governance in Context | 3 | General Stern Elective | Fall 2022 |
| UCIL21331 Developing an Entrepreneurial Mindset | 3 | General Stern Elective | Fall 2021 |
| BMAN24111 Principles of Taxation | 3 | General Stern Elective | Fall 2020 |
| BMAN24241 Creativity, Design, & Entrepreneurship | 6 | General Stern Elective | Fall 2018 |
| BMAN31681 Management in Practice | 3 | General Stern Elective | Fall 2018 |
| BMAN31911 Innovation and Markets | 3 | General Stern Elective | Fall 2018 |
| BMAN30611 Industrial Organization and Business Strategy | 3 | General Stern Elective | Fall 2017 |
| BMAN24521 Organisations and Employment | 3 | General Stern Elective | Fall 2018 |
| BMAN30071 Share Prices and Accounting Information | 3 | General Stern Elective | Fall 2020 |
| BMAN30131 Accountability and Auditing | 3 | General Stern Elective | Fall 2018 |
| EDUC14051 Sociology of Education | 6 | General Non-Stern Elective | Fall 2022 |
| UCIL21301 Communicating With Confidence | 3 | General Non-Stern Elective | Fall 2018 |
| ECON20032 Macroeconomics 4 | 3 | ECON-UB 11 Economics of Global Business | Spring 2023 |
| ECON20262 Macroeconomics 2 | 3 | ECON-UB 11 Economics of Global Business | Spring 2023 |
| ECON10252 Macroeconomics 1 | 3 | ECON-UB 11 Economics of Global Business | Spring 2023 |
| BMAN31420 Global Management, People & the Digital Divide | 3 | Advanced Global Business Elective | Fall 2022 |
| BMAN31811 International Competitiveness & Innovation | 3 | Advanced Global Business Elective | Fall 2022 |
| UCIL20132 Trust and Security in a Digital World: From Fake News to Cybercriminals | 3 | Advanced Computing & Data Science Elective | Spring 2022 |
| BMAN31152 Business Decision Analysis | 6 | Advanced Computing & Data Science Elective  | Spring 2022 |
| BMAN31952 Digital Economy: Platforms, AI and The Business | 3 | Advanced Computing & Data Science Elective | Spring 2022 |
| BMAN11000 Software Application Design and Development | 6 | Advanced Computing & Data Science Elective | Fall 2021 |
| BMAN31592 IT in Business Strategy | 3 | Computing & Data Science Elective | Fall 2016 |
| BMAN20162 Business Intelligence & Big Data Analytics | 3 | Computing & Data Science Elective | Fall 2016 |
| BMAN30811/ BMAN 30111 Advanced Corporate Finance | 3 or 6 | FINC-UB 7 Corporate Finance | Fall 2013, Fall 2018 |
| BMAN30891 International Finance | 3 | FINC-UB 30 International Financial Management | Fall 2023 |
| BMAN 32261 Entrepreneurship and Venturing | 6 | FINC-UB61 Topics in Entrepreneurial Finance | Fall 2023 |
| BMAN20072 Investment Analysis | 3 | Advanced Finance Elective | Spring 2023 |
| Economic Analysis I: Firm Market and the Economy | 6 | Advance Finance Elective  | Fall 2022 |
| BMAN30091 Financial Derivatives | 3 | FINC-UB 43 Derivatives | Fall 2022 |
| BMAN30702 Corporate Contracting and Managerial Behaviour | 3 | Advanced Finance Elective | Spring 2022 |
| BMAN24102 Mergers & Acquisitions: Financial Perspectives | 3 | FINC-UB 50 Mergers, Acquisitions & Restructuring | Spring 2022 |
| BMAN31972 Entrepreneurship & Venturing | 6 | FINC-UB 61 Topics in Entrepreneurial Finance  | Spring 2022 |
| BMAN20832/BMAN30021 Marketing | 3 | MKTG-UB 1 Introduction to Marketing | Spring 2023, Fall 2023 |
| BMAN24281 Marketing Management | 6 | MKTG-UB 1 Introduction to Marketing  | Fall 2021 |
| BMAN10101 Marketing Foundations | 3 | MKTG-UB 1 Introduction to Marketing | Fall 2018 |
| BMAN30431 International Marketing | 3 | MKTG-UB 64 Global Marketing Strategy | Fall 2017 |
| BMAN20271 Consumer Behavior | 6 | MKTG-UB 2 Consumer Behavior  | Fall 2022 |
| BMAN31461 Retail Marketing | 3 | Advanced Marketing Elective | Fall 2022 |
| CHIN30311 Religious and Political Ideologies of Modern China | 6 | Cultures & Contexts  | Fall 2023 |
| JAPA13222 Empire and Culture in East Asia | 6 | Cultures & Contexts  | Spring 2023 |
| BMAN21011 Financial Markets and Institutions | 3 | MULT-UB 27 The Financial System | Fall 2018 |
| BMAN11101 Fundamentals of Information Systems | 3 | INFO-UB 1 Info Tech in Business and Society | Fall 2021 |
| BMAN30151 Advanced Business Information Systems | 3 | INFO-UB 1 Info Tech in Business and Society | Fall 2018 |
| BMAN 30022 Strategy  | 3 | MGMT-UB 18 Strategic Analysis | Spring 2023 |
| BMAN 24291 Operations Management and Strategy | 3 | OPMG-UB 1 Operations Management | Fall 2022 |
| UCIL20031 Leadership In Action (UCOL20022 Leadership in Action on Stern's website) | 3 | SOIM-UB 12 Professional Responsibility & Leadership (PRL) | Fall 2023 |
| BMAN24261 Ethical Business | 6 | SOIM-UB 12 Professional Responsibility and Leadership (PRL)  | Fall 2023 |
| UCOL20022 Leadership in Action | 3 | SOIM-UB 12 Professional Responsibility and Leadership (PRL)  | Spring 2023 |
Global Experiences Office