Stern International Volunteers: Ghana
BSPA-UB 2000 Stern International Volunteers Seminar (3 credits)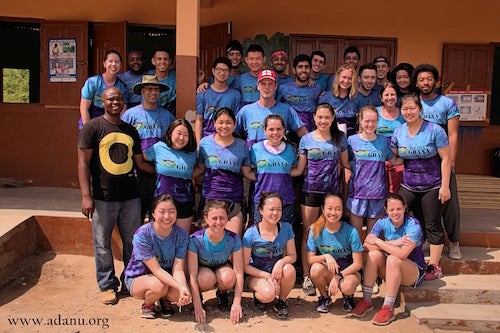 Students enrolled in the Stern International Volunteers Seminar traveled to the Woadze-Tsatoe village in the Volta region
As a student in this Spring 2018 course, you will take a 3 credit seminar in which we will explore Ghanaian culture, history and laws focusing on the role of property, human rights and environmental concerns. We will consider the roles of law and business as agents for social change.
Apply using online application
here
by October 30th at 12:30pm. See more information about the application process below, and e-mail
uc.international@stern.nyu.edu
with any questions.