Make a personal impact through your leadership.
Leadership in Action
gives students the opportunity to test and refine their leadership skills in high fidelity leadership simulations and real-world experiences.
Leadership Simulations
are designed to bring it all together. Students have a chance to apply the skills they've gained through other components of the program in a set of fast-paced simulations designed to test their capacity to lead and influence.
Peer Leadership Groups
Starting in the second semester of their first year, students meet regularly in small, peer facilitated groups to examine their own leadership development while learning from the experiences of their classmates. Peer Leadership Groups allow students to gain new perspectives on their individual leadership development, and to build a network of trusted advisors.
Student Perspectives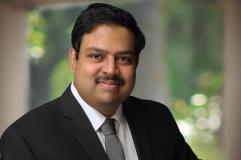 "LDP is one of my most enriching experiences at Stern, as it provided opportunities to step out of my comfort zone. My leadership coach is central to my LDP experience. She helped me create my leadership action plan, which has helped guide my progress towards well-defined goals and get the most out of the MBA program. She has also served as a sounding board for ideas throughout my MBA experience at Stern. The highlight of the program was a series of simulation exercises at West Point Military Academy, where the importance of clear communication skills and trust was emphasized through challenging obstacle courses under time pressure. All in all, I collaborated with a diverse, passionate group of Sternies, really enjoyed myself and learned a lot. How often can you say that?"
- Vijay Nori, LDP Class of 2016