Why Business Analytics at NYU Stern?
It is the intersection of business and data science.
This program is an advanced business degree that focuses on quantitative methods and the role of evidence-based data in business modeling and decision-making. The MS in Business Analytics program is designed for professionals who have an interest in quantitative methods and exploring and uncovering economic relationships through data analysis.
Learn more about the program in the below video.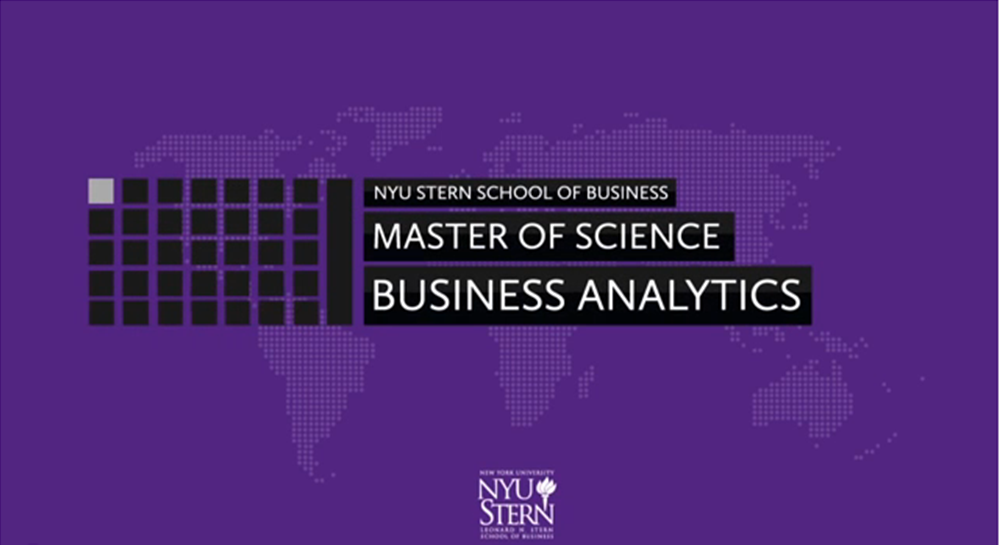 Why NYU Stern?
New York City is one of the world's great financial and business capitals, and NYU Stern is in the middle of it all. Close to Wall Street, located in the heart of Greenwich Village, NYU Stern is one of the world's leading research institutions. Academic excellence is always a top priority at NYU Stern. With its incomparable location and prestigious reputation, the university has been able to attract top-tier professors from around the globe as well as distinguished visiting professors from the worlds of business, politics and academia. NYU Stern has a distinctive edge in its ability to balance business theory with practical experience. It also provides unique opportunities for students to meet business leaders and learn firsthand how their companies work.
With more than
100,000 Stern alumni
, Stern provides an active global alumni network with graduates working in over 100 countries.