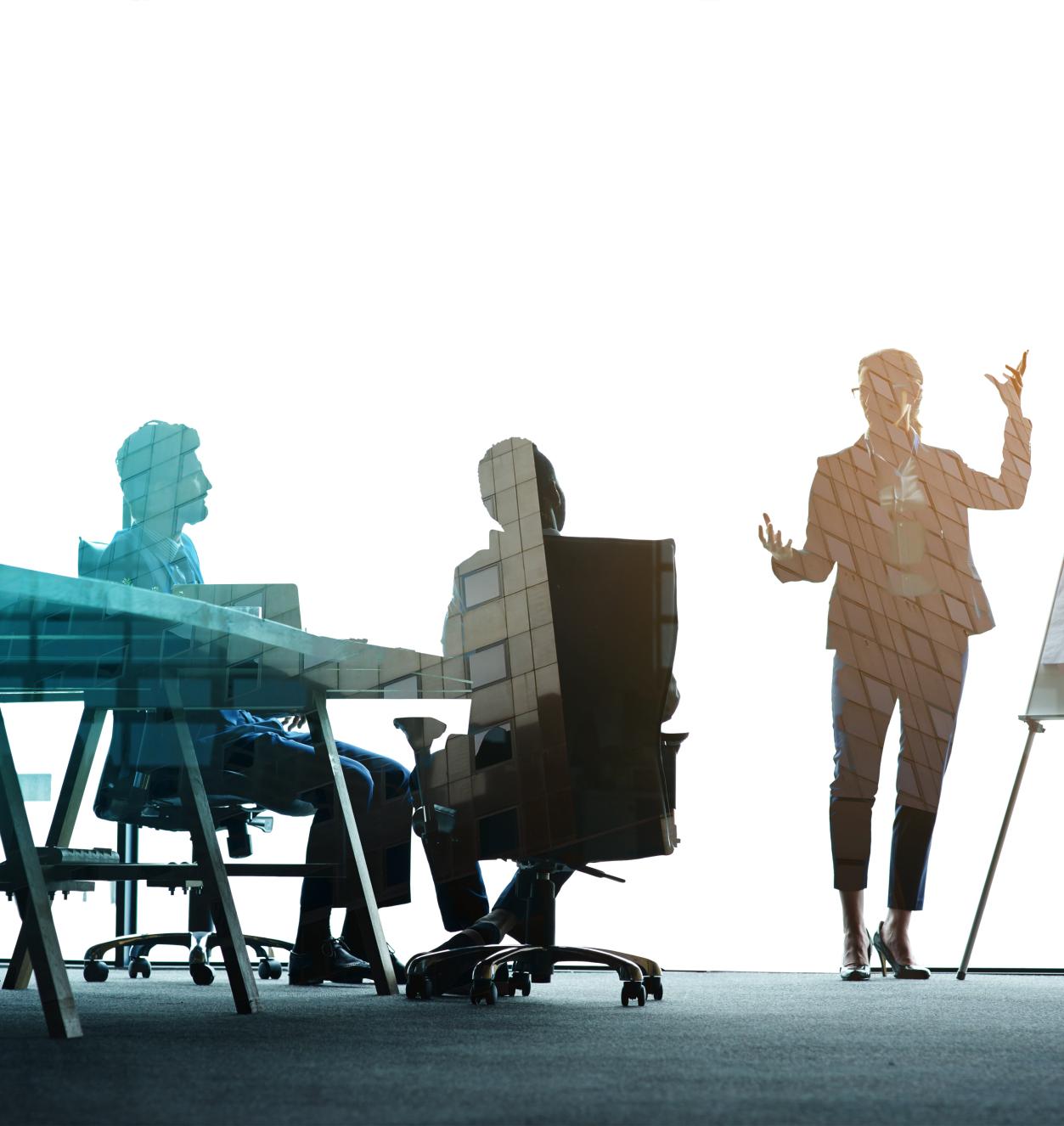 Blended Learning & Capstone
The MS in Business Analytics is based on a blended learning approach combining in-person classroom time and independent study.
Blended Learning
Modules are divided into three phases: pre-module, module, and post-module.

Pre-module: Research Phase
This begins 4-6 weeks prior to the in-class teaching session. Students prepare for the module by completing qualitative and quantitative assignments that include readings and cases, tutorials and diagnostics, and exercises and written assessments. Completion of the pre-module material ensures a more rigorous and productive classroom experience. All learning materials will be posted to our online Learning Management System.

Module: In-Person Class Sessions
This will be an intensive, full-time period of rigorous in-class learning to absorb the advanced material and actively collaborate with your peers and faculty. Each module contains special events, guest speakers, and other opportunities to engage with your MSBA cohort and alumni community. Students are required to attend class during normal business hours each day with some additional evening engagements.

Post-module: Application
The post-module is designed as the implementation phase of the module. Students are challenged to apply the material and concepts covered during the pre-module phase and residential period to solidify their learning. Deliverables are in the form of case studies, written assignments, projects, and group work.

Throughout the pre- and post-module phase, students will be part of study groups that encourage collaboration and peer-to-peer learning.
Capstone
The MSBA Capstone is an integrative year-long team project that gives students the opportunity to demonstrate an understanding of the core competencies taught throughout the program and apply them to real business concerns. The result is a unified and practical case presentation on a topic of the group's choosing.
Project Framework
Each group will consist of 4–5 participants from diverse backgrounds, encouraging a broader understanding of business analytics.
The project will span the course of the program, enabling participants to enrich their projects with learning from each module.
The final deliverables for the project consist of a paper and final presentation. 
Capstone work runs throughout the duration of the program, starting in Pre-Module 1. Capstone includes deliverables assigned from specific courses, as well as a charter, executive summary, first draft, and final draft. Students will practice presenting Capstone materials at various stages throughout the year leading up to the final presentation in Module 6. 
Topic Areas from Past Projects

Mobile Analytics
From wearable tech and the internet-of-things to smartphone devices and digital wallets, billions of people around the world are harnessing mobile devices to access information, connect with others, and conduct business. Mobile analytics offers fertile ground to unlock valuable information and insights for businesses and organizations. Previous capstone projects have focused on the following: designing predictive models to identify successful mobile applications, creating mobile applications to optimize business operations, and developing strategic recommendations for mobile marketing budget allocation.

Workforce Analytics
Workforce analytics is growing in the field of human resources and has been strongly represented by MSBA capstone projects. Previous projects have utilized advanced analytics methods to improve business practices in various ways, including predicting talent acquisition, identifying drivers for workforce performance, estimating company retention rates, and anticipating fraudulent behavior within a company.

Health Care Analytics
Past projects focusing on the health care/pharmacy sector range from improving operational efficiency in hospitals by using analytics, establishing data-driven revenue generation models for health care facilities, and creating predictive models to suggest new facility locations for optimal pharmacy sales.  

Human Rights Analytics
Business analytics can also be used for the social good. Previous capstone projects have utilized analytics in an attempt to provide tools to the public and private sector in the fight for human rights related issues. Past project topics include the prevention of child abduction, HIV/AIDS treatment, and the protection of vulnerable populations in Central Africa.

Energy Analytics
Climate change and disruptions in our environment have a direct impact on businesses and the overall economy. MSBA students have completed projects concentrated around this central point. Past projects include: the development of mobile applications that anticipate air quality indices impact on daily profits, predictions for electrical vehicle demand, and smart grid resource allocation.
Sports Analytics
The movie Moneyball—depicting the story of Paul DePodesta and his use of analytics in baseball—put sports analytics in the headlines. Capstone projects for the MSBA program have taken sports analytics further by developing analytical models to inform coaching methods, recruitment strategies, and training for the NBA and the burgeoning field of mixed martial arts (MMA).