Derivatives and Volatility 2017: The State of the Art
The Volatility Institute and NASDAQ Derivatives Research Project Conference, April 27-28, 2017
"Derivatives and Volatility 2017: The State of the Art" will bring together leading researchers to discuss their work as it relates to the theme. The conference will include presentations from derivatives researchers, Bob Merton, Darrell Duffie, Eduardo Schwartz, John Hull, Alan White, Hayne Leland, and Peter Carr. On the volatility side, presenters include Torben Andersen, Tim Bollerslev, Peter Christoffersen, Frank Diebold, Robert Engle, Eric Ghysels, Paul Glasserman, Bryan Kelly, Michael Wolf, and Liuren Wu. There will also be presentations from practitioners, Blu Putnam, Frank Hatheway, and Bruno Dupire.
Registration is free and open to the public. However, please note that you must register in advance. To register, please email
mhemphil@stern.nyu.edu
with your full name and affiliation (company, university, or institution name).
PAST PROGRAM
For more information, including a program, full schedule, photos and video from the event, please visit our
past conference page
.
Click
here
for the Eighth Annual Volatility Institute Conference Program. You can view photos from the event
here
.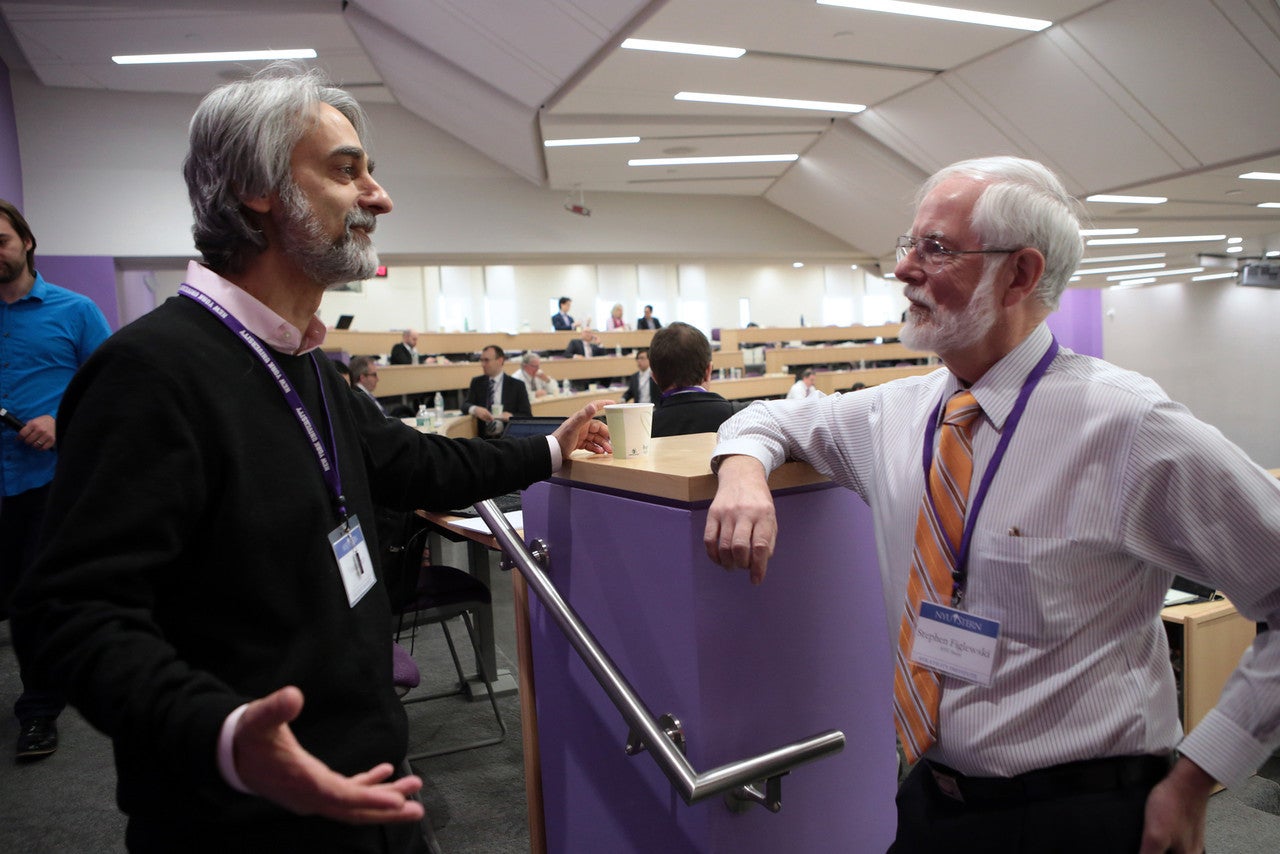 Vasant Dhar (left), Luncheon Speaker at 2014 Volatility Institute Conference, has a conversation with conference chair Stephen Figlewski

.