Research Center Events
Mapping Mobile @NYU Stern
Navigate, network, benchmark, explore.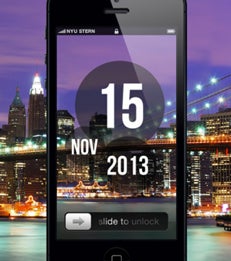 Date
: November 15, 2013
Time
: 9:00am - 5:00pm
Location
: 44 West 4th Street, NYU Stern
The NYU Stern
Center for Business Analytics
and
Center for Measurable Marketing
are co-hosting Mapping Mobile @NYU Stern, which will feature industry experts including Professors
Anindya Ghose
and
Russ Winer
.
This day-long event is a must attend for marketing professionals and academics to connect and discuss the state of mobile marketing, and evaluate new opportunities created by recent developments in mobile technology.
Learn more and register
here
.