Press Releases
Alumna Tensie Whelan to Serve as 2014-2015 NYU Stern-Citi Leadership & Ethics Distinguished Fellow
Program Celebrates 12th Year, Appoints President of the Rainforest Alliance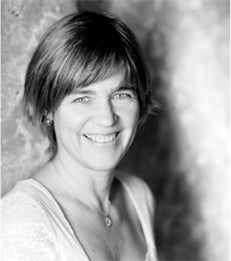 Marking its 12th year, NYU Stern's
Citi Leadership & Ethics Program
, supported by the Citi Foundation, has appointed NYU alumna Tensie Whelan (BA '80) as its 2014-2015 Citi Leadership & Ethics Distinguished Fellow. Whelan serves as the president of the Rainforest Alliance. She has been involved with the Rainforest Alliance since 1990, first as a board member, and then later as a consultant, becoming the executive director in 2000.
The Citi Distinguished Fellows program identifies business leaders whose proven track records exemplify how the private and public sectors can address some of the world's most intractable problems, including poverty, homelessness and environmental concerns, and stimulate sustainable economic growth.
Whelan has been working in the environmental field for more than 25 years, during which time she served as the vice president of conservation information at the National Audubon Society and executive director of the New York League of Conservation Voters. Whelan also worked as a journalist and environmental communications consultant in Costa Rica, and was the managing editor of Ambio, an international environmental journal based in Stockholm, Sweden. Prior to joining the Rainforest Alliance as its executive director, Whelan worked as a management consultant to nonprofit organizations such as the Environmental Defense Fund.
An NYU alumna, Whelan earned a bachelor's degree in political science from NYU's College of Arts & Science and holds a master's degree in international communication from American University's School of International Service. She currently serves on the advisory boards of Social Accountability International, Unilever Sustainable Sourcing and Corporate Eco Forum, and is the co-chair of the steering committee of the Sustainable Food Lab.
Whelan's published work includes one of the first books on ecofriendly tourism,
Nature Tourism: Managing for the Environment
, published in 1991 by Island Press. She has been recognized as one of the "100 Most Influential People in Business Ethics" by Ethisphere for several years including in 2011, was the recipient of
The Wall Street Journal
/Winning Workplaces' "Top Small Workplace Award" for the Rainforest Alliance in 2008 and the James Beard Foundation leadership Award in 2012.
Throughout the academic year, Whelan will make a number of on-campus visits, meeting with both NYU Stern students and faculty. On February 27, 2015, she will keynote the Citi Program's annual conference for students and alumni.
"For well over a decade, Stern and the Citi Foundation have worked in partnership, through the Leadership & Ethics Program, to bring into our community business leaders who foster constructive innovation at the intersection of business and society," said
Bruce Buchanan
, C.W. Nichols Professor of Business Ethics and director of Stern's
Business & Society Program
. "By building the Rainforest Alliance into the premier NGO working with businesses and brands to save the environment, Tensie Whelan exemplifies this type of leadership. Her commitment to sustainability and her record of dynamic leadership make her a perfect fit as this year's fellow. As threats from environmental issues loom large, her insights on how to tackle these challenges through enlightened business practice will be invaluable to our students and faculty."
"We are delighted that Tensie Whelan will serve as this year's distinguished fellow, engaging with the NYU Stern community on how the availability of financing throughout the value chain can be critical to encouraging sustainability efforts among producers and supporting the wellbeing of workers," said Pamela Flaherty, president & CEO of the Citi Foundation and director of corporate citizenship at Citi. "By leveraging her leadership and work around the world, Tensie will contribute to a rich dialogue and a rewarding experience for NYU Stern students."
About the Citi Leadership and Ethics Program
Established in 2003, NYU Stern's Citi Leadership and Ethics Program, made possible through the generous support of the Citi Foundation and managed by Stern's Business & Society Program Area, represents a comprehensive effort on behalf of the School to extend its longstanding commitment to the practice of professionally responsible business. Tensie Whelan is serving as the program's 12th distinguished fellow. She follows 11 previous fellows: Arthur Levitt, John Biggs, Harvey Goldschmidt, Charles D. Ellis, Alice Tepper Marlin, Fred Krupp, Mary Ellen Iskenderian, Dorian Dale, Jeffrey Hollender, Mindy Lubber and Ellen Seidman.
Find out more about NYU Stern's
Business & Society Program.
About the Citi Foundation
The Citi Foundation works to promote economic progress in communities around the world and focuses on initiatives that expand financial inclusion. We collaborate with best-in-class partners to create measurable economic improvements that strengthen low-income families and communities. Through a "More than Philanthropy" approach, Citi's business resources and human capital enhance our philanthropic investments and impact. For more information, visit
www.citifoundation.com
.