Anat Lechner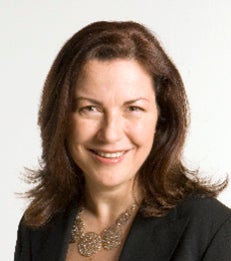 Leonard N. Stern School of Business
Tisch Hall
40 West Fourth Street, 712
New York, NY 10012
E-mail al74@stern.nyu.edu

Biography
Anat Lechner is a Clinical Associate Professor of Management and Organizations at NYU Stern. Professor Lechner earned her Ph.D. in Organization Management from Rutgers University in 2000. She is also the recipient of the GE Teaching Excellence award.
Professor Lechner's research focuses on how organizations can best structure to develop innovation capabilities and outcomes. Her research encompasses various areas including the effective leverage of multidisciplinary teams, leading adaptive change, and the development of workplace environments supportive of creativity and innovation.
Her current work looks at the complexities of managing high performance cross-functional teams, and the ways by which physical workplace environments enable organization members to cope with uncertainty, change, and the demand for increased innovativeness.
Professor Lechner is also involved in Management Consulting and Senior Executive Action Learning. A former Research Fellow at McKinsey & Co. and the founder of a boutique management consulting firm, her client list includes Fortune 500 firms in the Financial Services, Pharmaceuticals, Chemicals, Energy, Food, High Tech and Retail industries.
Professor Lechner's teaching portfolio includes a great variety of organization management courses including Managing Change, Managing High Performing Teams, Managing Organizations, Collaboration, and Strategy in the undergraduate, M.B.A., and Executive M.B.A. programs at the Stern School.
Courses Taught
Leadership in Organizations
Managing Change
Academic Background
Ph.D., 2000
Rutgers University
B.S., 1998
Tel-Aviv University
M.B.A., 1994
Rutgers University