Ilan Guttman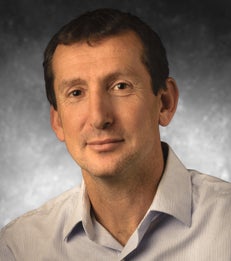 Biography
Ilan Guttman joined New York University Stern School of Business in July 2013 as an Associate Professor of Accounting. Professor Guttman teaches courses at the graduate and doctoral levels.
Professor Guttman's primary research interest lies in the application of economics of information in capital market settings. His recent research focuses on disclosure decisions by information holders (managers, financial analysts and others) and the market reaction to these disclosures. Some of the issues Professor Guttman has been studying include the nature of manipulation of disclosure by interested parties when disclosure is mandatory (such as in earnings management) and when it is voluntary; how managers' ability to manipulate reported earnings affects managers' optimal contracts; the interdependencies between disclosure, both mandatory and voluntary, and real decisions (e.g., investment and dividend decisions); the implications of studying a dynamic multi-period setting, rather than a single period setting, on voluntary disclosure decisions and earnings management decisions; analysts' optimal timing for issuing forecasts; and analysts' choice of optimal bias in their forecast.
Professor Guttman's work has been published in The Accounting Review, the Review of Financial Studies, the Journal of Accounting Research and Management Science.
Prior to joining NYU Stern, Professor Guttman served on the faculty of Stanford Graduate School of Business where he taught M.B.A. and Ph.D. classes.
Professor Guttman earned his B.A. in Economics, B.Sc. in Computer Science, M.A. in Economics and Business Administration, and Ph.D. in Economics, all from the Hebrew University of Jerusalem where he also taught microeconomics, finance and macroeconomics.
Research Interests
Economics of information
Voluntary and mandatory disclosure
Earnings management
Financial analysts
Dividend policy
Courses Taught
Financial Accounting and Reporting
Academic Background
Ph.D, Economics, 2004
The Hebrew University
M.A, Economics and Business Administration, 1996
The Hebrew University
B.Sc., Computer Science, 1996
The Hebrew University
B.A., Economics, 1995
The Hebrew University
Selected Publications
I. Guttman (2013)
Discussion of: On the Stewardship and Valuation Implication of Accrual Accounting Systems
Journal of Accounting Research, 51, 2013
Beyer, A., and I. Guttman (2012)
Voluntary Disclosure, Manipulation and Real Effects
Jounal of Accounting Research, 50, 2012
Beyer, A., and I. Guttman (2011)
The Effect of Trading Volume on Analysts' Forecast Bias," with Anne Beyer, The Accounting Review
The Accounting Review, 86, 2011
I. Guttman (2010)
The Timing of Analysts' Earnings Forecasts
The Accounting Review, 85, 2010
Guttman, I., O. Kadan, and E. Kandel (2010)
Dividend Stickiness and Strategic Pooling
Review of Financial Studies, 23, 2010
Guttman, I., O. Kadan, and E. Kandel (2006)
A Rational Expectations Theory of the Kinks in Financial Reporting
The Accounting Review, 81, 2006
Areas of Expertise
Accounting
Earnings Management
Financial Accounting
Financial Reporting
Real Effects of Accounting
Economics
Game Theory
Microeconomics
Finance
Corporate Finance
Financial Intermediation