Meredith Gertler, MBA 2004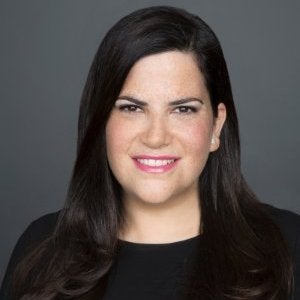 Meredith Gertler is currently Senior Vice President, Program Strategy & Planning, responsible for developing cross-platform programming and scheduling strategies for HBO and Cinemax. She was named to this position in 2013.

Meredith joined HBO in 2004 as a marketing manager on HBO's Home Entertainment marketing team. She held various marketing positions including working in London as the acting director of the International division, overseeing all aspects of the home entertainment business abroad. In January 2009, she was named vice president of Product Management, Operations & Production, responsible for HBO Home Entertainment's short and long term planning and profitability in North America.

In 2011, she was named a Betsy Magness Leadership Institute Fellow and a Home Media Magazine Forty Under Forty Hot List executive.
If you could visit any place in the world, where would you choose to go and why?
Either New Zealand or Japan. New Zealand for the outdoor activities, and Japan for the sushi, of course!
What is your favorite movie?
It's cliché, I know, but Shawshank Redemption is probably my favorite movie. That last scene gets me every time.
Are you a dog or cat person?
Definitely a dog person! Sadly, my building doesn't allow dogs.
What is your favorite memory from your time at Stern?
When I co-produced Stern Follies. There were a lot of late nights and laughs while planning that program.
Why do you choose to stay engaged with Stern as an alumnus?
I got so much out of my time at Stern -- academically, professionally, and personally. Since I had such an incredible experience, I want to do what I can to ensure others do, too. It's important to stay engaged with communities that broaden your perspective!
What quote most inspires you?
"Reclaiming my time."
~ Congresswoman Maxine Waters
---