Research and Practitioner Learning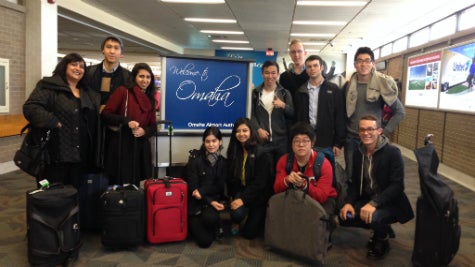 Honors Program students traveled to Omaha with Dean Menon (left) to meet Warren Buffett as a part of the 2013-14 Stern Program for Undergraduate Research.
You have many opportunities to delve deeper into your academic pursuits through research and real-world applications of what you are learning in the classroom.
SPUR
The
Stern Program for Undergraduate Research (SPUR)
allows Stern undergraduates to connect with Stern faculty conducting research. SPUR encompasses the following opportunities: the SPUR Database and the Honors Program.
Seminars
Practitioner and Experiential Seminars
provide students with a connection to the business and not-for-profit world in a classroom setting.