Student Stories
Kelli Greenberg, MBA 2017

Prior to enrolling at Stern, I worked for over three years as a market research consultant providing insights to the marketing and sales teams of consumer goods manufacturers. I loved helping my clients and planned to continue working in marketing and sales, but I wanted to get broader exposure to different business issues and industries. As a result, I decided to pursue a career in management consulting.
I am so thankful to Stern for giving me the tools I needed to successfully recruit for a management consulting summer internship. During the fall semester, I cased with second-year MBAs and my fellow first-year MBAs, participated in mentor sessions and casing boot camps through the Management Consulting Association (MCA), and attended the Office of Career Development's interview and resume preparation meetings. I also organized several consulting corporate recruiting events for Stern Women in Business (SWIB).
After an intense yet rewarding first semester, I secured my top choice summer internship with McKinsey & Company in the firm's Marketing & Sales practice in New York. I am looking forward to returning to the firm next year as a full-time Associate, as well as serving as a Career Mentor and "paying forward" the support and guidance that I received as a first-year MBA student. I am also excited to serve as co-president of Stern Women in Business, a popular MBA student club, this year and to empower and prepare women to successfully recruit for careers in highly competitive industries. I am truly grateful to Stern for providing me with the resources to transition into management consulting.
Munashe Makava, MBA 2017

I was born and raised in Zimbabwe, where I worked in Deloitte's audit department for 7.5 years. The last 10 months of those years were spent as the Head of Finance at a Zimbabwean Asset Management firm.
After spending my entire life in Zimbabwe, I took a giant leap by coming to live in New York and attend Stern, with the hope of transitioning to a career on Wall Street. Naturally, I needed significant guidance navigating recruiting, especially considering the cultural differences in conduct and communication style. Stern paired me with an international second-year student for one-on-one coaching and resume review. I also received additional guidance through the Graduate Finance Association MBA club and the Office of Career Development's workshops, some of which were specifically for international students.
Many times during recruiting I experienced scheduling conflicts and general anxiety. The OCD team was always available to talk about it and help me through any recruiting challenges that arose. All of this guidance helped me to secure the perfect internship in the Investment Banking Department at Goldman Sachs.
Anne Gregory, MBA 2017

For nearly two decades, classical music was the love of my life. I graduated from the New England Conservatory with a BA in flute performance, and then followed a passion for music education by working with arts nonprofits for the next 5 years. My decision to enroll at NYU Stern was fueled by an excitement for exploring industries beyond the arts – so when I chose to recruit for brand management, I was faced with a tough challenge: how to tell my story in a way that would resonate with a for-profit audience, and demonstrate my "fit" for a role in marketing.
The Office of Career Development (OCD) was a true partner throughout the process. The team helped me identify relevant strengths, and then reframe my skills into a for-profit context. Following their advice, I scheduled meetings with MBA2s who had completed marketing internships, networked with industry alumni, and attended as many career-sponsored activities as possible. Stern's Graduate Marketing Association MBA club was a fantastic resource, with the mentoring sessions and annual conference serving as cornerstones of my preparation process. After months of career events, coffee chats and mock interviews, I was offered an internship with the Colgate-Palmolive marketing team here in New York City. It was an amazing experience, and I am thrilled at the prospect of pursuing a career in brand management post-Stern.
Thanks to the Office of Career Development, I achieved a successful transition from arts nonprofits to brand management, and have come away from the entire experience knowing more about myself as both a professional and as a person. As a soon-to-be Career Mentor in Fall 2016, I am excited to give back to the Stern community by helping MBA1s prepare for their own recruitment journeys.
Bart Rosenthal, MBA 2017

Before Stern, I spent five years as an energy trader working on building and optimizing physical natural gas portfolios. Although I enjoyed honing my analytical skills and decision-making abilities in that role, I knew long term I wanted to pursue a career in the Technology space. Making such a big industry switch can seem daunting at first, but Stern's career resources put those feelings to rest.
At Stern, I took advantage of numerous Office of Career Development (OCD) events that welcomed companies like Amazon, Google and Facebook to campus. Additionally, I was paired up with an MBA2 mentor who helped to perfect my resume and interviewing skills. The Entertainment, Media, and Technology Association (EMTA) also had great networking events and strategy sessions to learn more about the industry.
Something that really stands out is the strength and accessibility to alumni. I met with numerous Sternies at tech companies throughout the semester, all within walking distance of campus. This past summer I interned with Facebook and developed an analytics program to measure the pre-release health of new products. I look forward to serving as a career mentor throughout my second year here at Stern and helping students accomplish their professional goals.
Zuha Qazi, MBA 2017

I grew up on Long Island and I knew that I wanted to live in New York City for the long-term. So after going to college in Boston, I moved back to New York and joined KPMG as part of their Economic and Valuation Services practice. While I enjoyed my job and loved my team, I realized I wanted to advise my clients at a higher level. After researching, I figured out that investment banking offered me the different things I was looking for in a career – client service, transformational transactions, and a greater emphasis on finance.
After deciding that investment banking was the right next step for me, I decided that business school was the right way for me to get there. Applying to Stern was a natural choice. Stern has a long history of excellence in Finance and has great relationships with investment banking firms. The recruiting process is daunting but being in New York makes it that much easier. You get a much more informed perspective on a bank or a team when you can spend more time dropping by and getting to know them in-person vs. the one-off phone call.
More importantly, New York has an energy that just cannot be replicated, and is the epicenter of business. Being in New York helps Stern attract interesting professors and speakers to campus. For instance, Daniel Schwartz, the young CEO of Burger King, stopped by campus. James Gorman, the CEO of Morgan Stanley, dropped in to Stern as well during my recruiting season. Listening to him talk about the world economy and how he intended to lead Morgan Stanley forward was invaluable at that point in the process, but particularly since I spent my summer with Morgan Stanley and will be re-joining them after graduation. These kinds of speakers and drop-ins only work when you're in a city that either already has all these business leaders or is a frequent stop for CEOs—New York is both.
Andrew Gouge, MBA 2016
Born and raised in Sydney Australia, I moved to New York City in 2010 to work for an engineering consulting firm. I enjoyed engineering work but realized my passion for solving problems extended beyond technical solutions. I was also interested in long-term impact, business strategy and financial results.
Interested in a career shift, I came to NYU Stern to develop the skills that would allow me to confidently address a broader array of business issues. The class electives at Stern bolstered my business and management skills, specifically in the areas of finance and strategy. Involvement in the Stern Consulting Corps, an experiential learning program that places students into short-consulting positions with New York City-based organizations, provided the opportunity for me to work with a client to address its corporate communication strategy while receiving close guidance from Stern professors and industry partners.
With the support of the Office of Career Development and the network of Stern alumni, I was able to secure an MBA summer internship with a top management consulting firm. This internship ultimately led to a full-time job. My time at Stern gave me the opportunity to make a career transition from engineering to management consulting. It also connected me to a diverse global network of professionals with whom I will interact for the rest of my career and life.
Lauren Panariello, MBA 2016
After three years as a journalist, primarily for women's fashion magazines, I came to Stern with the goal of transitioning into management consulting. I had a strong background in research, problem solving, and synthesizing new data for an audience, but I knew the true challenge in securing a consulting role would be communicating these transferable skills to employers.
In order to identify the most effective ways to make such a career transition, I leveraged the vast array of resources Stern makes available to MBA candidates. I spoke with second-year MBA students who had made similar career changes, and conducted informational interviews with many alumni who were working successfully in the field. I also worked closely with Office of Career Development (OCD) career coaches and Management Consulting Association (MCA) mentors to refine my story and resume to best reflect the consulting-relevant experiences I had accumulated prior to enrolling at Stern.
After a full semester of Stern-facilitated interview preparation, corporate presentations, and casing workshops, I secured a consulting internship with my first-choice firm: Deloitte Consulting. I completed an educational and exhilarating 10-week summer internship with the firm, and I will be returning full time after graduation. In my second-year, as an OCD Career Mentor, I am helping other career-changers to secure consulting roles, and I look forward to further contributing to the Stern community as a dedicated alumnus.
Alexis Rodriguez, MBA 2016
I was born and raised in Venezuela, but moved to the United States to attend the University of Florida, and graduated with an Electrical Engineering degree. I worked at Siemens as an engineer for nine years, and came to Stern to transition into the finance industry.
As a career switcher, I needed a lot of guidance to recruit for investment banking internships, and I received support at Stern inside and outside of the classroom. Academically, my classes helped me understand the financial concepts required to solve complex problems that I encountered during my internship. Outside of the classroom, student clubs like the Graduate Finance Association and the Stern Energy Club helped prepare me for the recruiting process. I also took advantage of extracurricular coaching programs offered by the Office of Career Development that helped me refine my story and navigate the internship application process.
After recruiting, I was able to secure an amazing summer internship at Credit Suisse in the Power and Renewables group, which helped synthesize my pre-Stern experience as an electrical engineer with my education at Stern. During the internship, I also benefited from the full support of the Stern alumni network at the bank. Alums working in the bank were open to answering any questions I had and helping me at any time. Upon graduation, I will return to Credit Suisse, and look forward to helping other Stern students achieve their career goals in the future.
Andres Perez Salazar Rios, MBA 2015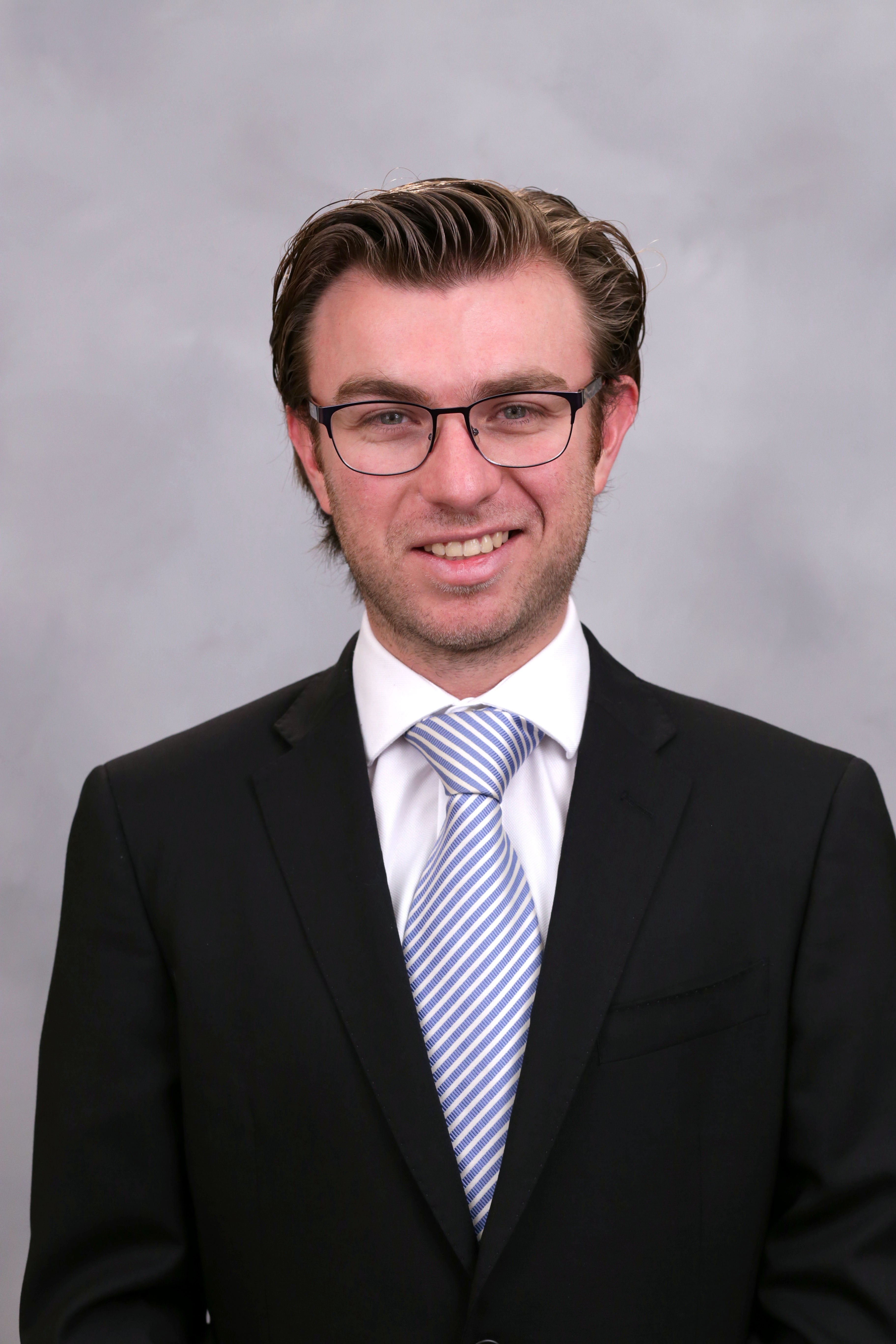 I came to Stern with a background in investment management and an objective of securing a position in a value oriented investment fund. To that end, I attended several OCD organized panels and spoke to as many MBA2s as possible to learn about career opportunities and summer internships in that area.
Throughout the beginning of the recruitment process I realized that what I really wanted to do was to learn how a company worked from the inside, and be able to have a direct impact on how a business is operated. Thus, I changed my recruiting focus to positions in corporate finance and general management in companies.
I consulted with career counselors from OCD and they were very helpful in redefining my story to fit my new recruiting strategy. Once again, I leveraged MBA2s to learn about their experiences in companies I was interested in and to get advice on what these companies were looking for in candidates. I also received extremely useful advice from a mock interview I had with OCD. Over the summer, I interned at Google in the Electronic Payments Services team designing a new system to receive business requests from other teams within the company. I had an amazing experience and realized it was exactly what I was looking for. I will be going back to Google for a full time position next year.
Dan DeVece, MBA 2015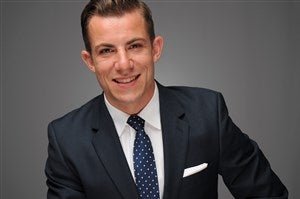 After working at a creative marketing agency, I came to Stern to make a career move to Brand Management. I knew I had a passion for the creative side of marketing but was very intimidated by the more quantitative aspects of the role. However, immediately after arriving on campus my worries were appeased. OCD helped me show my analytical skills through relevant work experience and MBA2 Career Coaches lead workshops on networking that allowed me to build relationships across the industry. I also met with alumni and MBA2s to hear about their experience and gain a real understanding of the day-to-day brand management role. Additionally, The Graduate Marketing Association (GMA) hosted seminars, panels and their annual conference where I heard industry leaders speak about trends as well as their work on products such as American Express, Axe, Oreo and Colgate toothpaste, which gave me background and knowledge about building strong brands.
These experiences successfully prepared me for interviews with companies that represented the world's most iconic brands. Over the summer, I interned at Colgate-Palmolive and enjoyed working on Palmolive Dish Liquid. I'm excited to join Colgate-Palmolive full-time after graduation and I am spending my second year coaching MBA1s as an OCD Career Coach and GMA mentor to give back like those who helped me.
Lauren Gaer, MBA 2015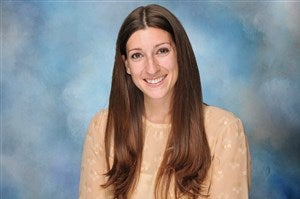 I came to NYU Stern to switch both industry and function, from economic litigation consulting to marketing in the retail industry. Anxious about the task ahead, my nerves were put at ease once I realized I had all the right resources to help me throughout the recruitment process. MBA2s who had interned with retail and luxury companies during their internships shared advice on networking and recruiting in the industry as well as tips and tricks they learned during their summer experiences. The Luxury & Retail Club and the Graduate Marketing Association (GMA) hosted invaluable workshops and preparation sessions to help me navigate my way through corporate presentations and informational interviews, update my resume, and craft genuine cover letters.
I utilized the Office of Career Development (OCD) and MBA2 Career Coaches to develop my personal story, prepare for behavioral and technical interviews, and keep me on task throughout the non-traditional recruiting process. I also reached out to Stern alumni at various target companies, who were all willing to speak about their careers in the industry and offered great advice. With the help of all the aforementioned resources, I landed the perfect internship for me, spending my summer at Gap Inc. as a part of the Digital Marketing Strategy & Analytics team. Upon graduation, I will return to Gap Inc. to work in their Customer Engagement Marketing group in the Growth, Innovation, and Digital division.
Bawa Kiwanuka, MBA 2015
I came to Stern with the goal of transitioning from the consulting industry to investment banking. From my first experiences as an NYU Stern student, I knew I had made the right career decision.
As an MBA1, I was able to speak with various MBA2 students who had just wrapped up their summer internships and were eager to share their individual experiences, as well as offer advice on how to successfully navigate the recruitment process. A few weeks after classes started, I joined the Graduate Finance Association (GFA), which hosted various workshops and events to prepare students for the recruitment process as well as for careers in the investment banking industry. From Training the Street Seminars, Lunch and Learns, the GFA Conference, MBA2 Mentorship Programming and the GFA Career Development Program - I was well-equipped to succeed in the recruitment process. I also leveraged the Office of Career Development, whose staff provided valuable insight and recommendations when it came to resume reviews and mock interviews.
I spent my summer internship at Credit Suisse, where I found a rich Stern network, impactful work, and an industry-leading organizational culture. I'm excited to return to Credit Suisse full-time upon graduation.