Student Stories
Andrew Gouge, MBA 2016
Born and raised in Sydney Australia, I moved to New York City in 2010 to work for an engineering consulting firm. I enjoyed engineering work but realized my passion for solving problems extended beyond technical solutions. I was also interested in long-term impact, business strategy and financial results.
Interested in a career shift, I came to NYU Stern to develop the skills that would allow me to confidently address a broader array of business issues. The class electives at Stern bolstered my business and management skills, specifically in the areas of finance and strategy. Involvement in the Stern Consulting Corps, an experiential learning program that places students into short-consulting positions with New York City-based organizations, provided the opportunity for me to work with a client to address its corporate communication strategy while receiving close guidance from Stern professors and industry partners.
With the support of the Office of Career Development and the network of Stern alumni, I was able to secure an MBA summer internship with a top management consulting firm. This internship ultimately led to a full-time job. My time at Stern gave me the opportunity to make a career transition from engineering to management consulting. It also connected me to a diverse global network of professionals with whom I will interact for the rest of my career and life.
Lauren Panariello, MBA 2016
After three years as a journalist, primarily for women's fashion magazines, I came to Stern with the goal of transitioning into management consulting. I had a strong background in research, problem solving, and synthesizing new data for an audience, but I knew the true challenge in securing a consulting role would be communicating these transferable skills to employers.
In order to identify the most effective ways to make such a career transition, I leveraged the vast array of resources Stern makes available to MBA candidates. I spoke with second-year MBA students who had made similar career changes, and conducted informational interviews with many alumni who were working successfully in the field. I also worked closely with Office of Career Development (OCD) career coaches and Management Consulting Association (MCA) mentors to refine my story and resume to best reflect the consulting-relevant experiences I had accumulated prior to enrolling at Stern.
After a full semester of Stern-facilitated interview preparation, corporate presentations, and casing workshops, I secured a consulting internship with my first-choice firm: Deloitte Consulting. I completed an educational and exhilarating 10-week summer internship with the firm, and I will be returning full time after graduation. In my second-year, as an OCD Career Mentor, I am helping other career-changers to secure consulting roles, and I look forward to further contributing to the Stern community as a dedicated alumnus.
Alexis Rodriguez, MBA 2016
I was born and raised in Venezuela, but moved to the United States to attend the University of Florida, and graduated with an Electrical Engineering degree. I worked at Siemens as an engineer for nine years, and came to Stern to transition into the finance industry.
As a career switcher, I needed a lot of guidance to recruit for investment banking internships, and I received support at Stern inside and outside of the classroom. Academically, my classes helped me understand the financial concepts required to solve complex problems that I encountered during my internship. Outside of the classroom, student clubs like the Graduate Finance Association and the Stern Energy Club helped prepare me for the recruiting process. I also took advantage of extracurricular coaching programs offered by the Office of Career Development that helped me refine my story and navigate the internship application process.
After recruiting, I was able to secure an amazing summer internship at Credit Suisse in the Power and Renewables group, which helped synthesize my pre-Stern experience as an electrical engineer with my education at Stern. During the internship, I also benefited from the full support of the Stern alumni network at the bank. Alums working in the bank were open to answering any questions I had and helping me at any time. Upon graduation, I will return to Credit Suisse, and look forward to helping other Stern students achieve their career goals in the future.
Andres Perez Salazar Rios, MBA 2015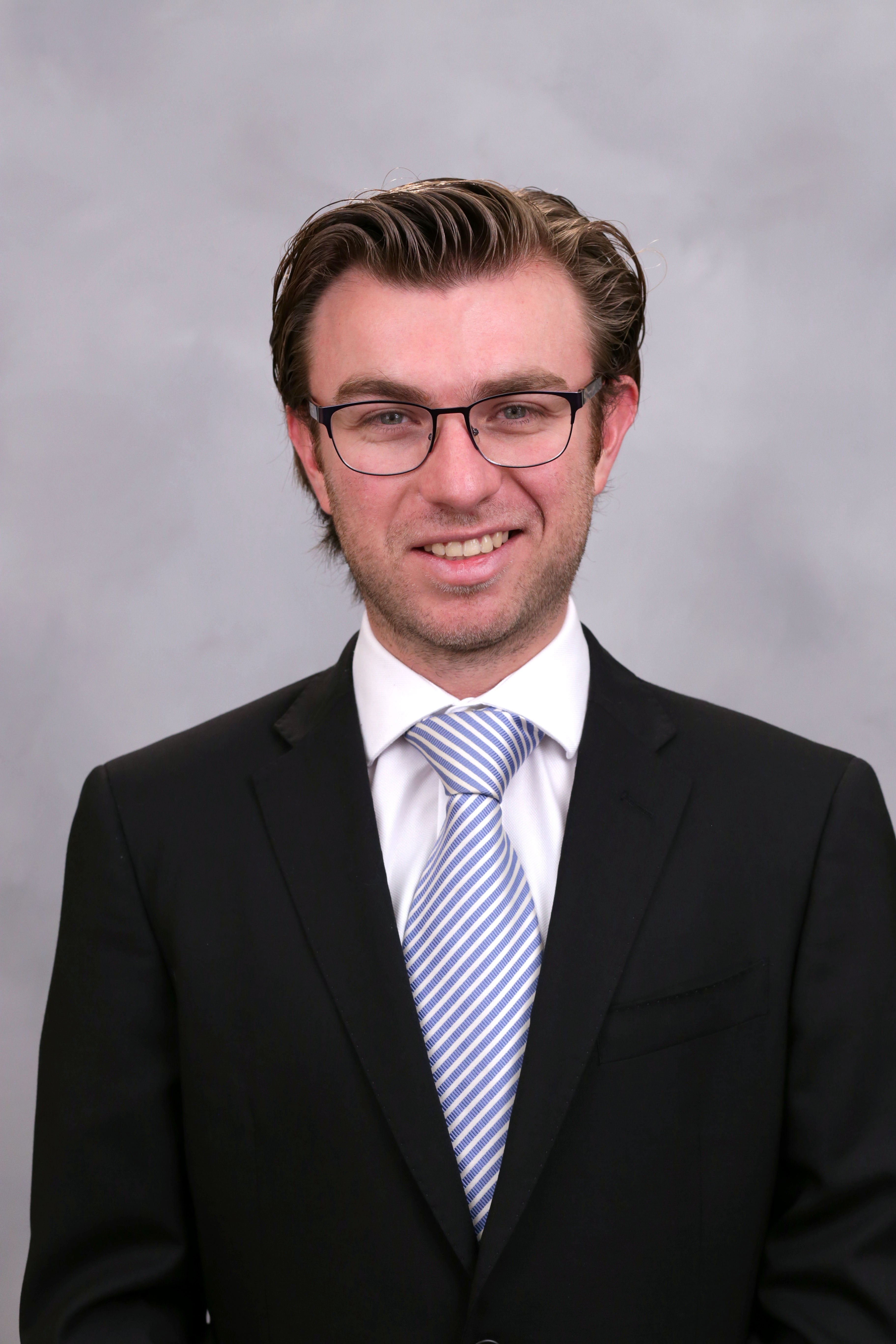 I came to Stern with a background in investment management and an objective of securing a position in a value oriented investment fund. To that end, I attended several OCD organized panels and spoke to as many MBA2s as possible to learn about career opportunities and summer internships in that area.
Throughout the beginning of the recruitment process I realized that what I really wanted to do was to learn how a company worked from the inside, and be able to have a direct impact on how a business is operated. Thus, I changed my recruiting focus to positions in corporate finance and general management in companies.
I consulted with career counselors from OCD and they were very helpful in redefining my story to fit my new recruiting strategy. Once again, I leveraged MBA2s to learn about their experiences in companies I was interested in and to get advice on what these companies were looking for in candidates. I also received extremely useful advice from a mock interview I had with OCD. Over the summer, I interned at Google in the Electronic Payments Services team designing a new system to receive business requests from other teams within the company. I had an amazing experience and realized it was exactly what I was looking for. I will be going back to Google for a full time position next year.
Dan DeVece, MBA 2015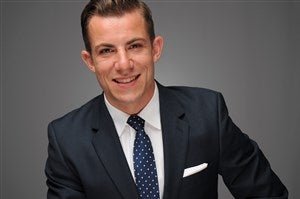 After working at a creative marketing agency, I came to Stern to make a career move to Brand Management. I knew I had a passion for the creative side of marketing but was very intimidated by the more quantitative aspects of the role. However, immediately after arriving on campus my worries were appeased. OCD helped me show my analytical skills through relevant work experience and MBA2 Career Coaches lead workshops on networking that allowed me to build relationships across the industry. I also met with alumni and MBA2s to hear about their experience and gain a real understanding of the day-to-day brand management role. Additionally, The Graduate Marketing Association (GMA) hosted seminars, panels and their annual conference where I heard industry leaders speak about trends as well as their work on products such as American Express, Axe, Oreo and Colgate toothpaste, which gave me background and knowledge about building strong brands.
These experiences successfully prepared me for interviews with companies that represented the world's most iconic brands. Over the summer, I interned at Colgate-Palmolive and enjoyed working on Palmolive Dish Liquid. I'm excited to join Colgate-Palmolive full-time after graduation and I am spending my second year coaching MBA1s as an OCD Career Coach and GMA mentor to give back like those who helped me.
Lauren Gaer, MBA 2015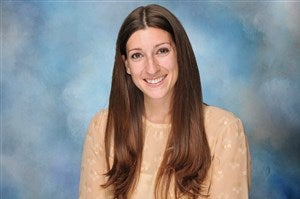 I came to NYU Stern to switch both industry and function, from economic litigation consulting to marketing in the retail industry. Anxious about the task ahead, my nerves were put at ease once I realized I had all the right resources to help me throughout the recruitment process. MBA2s who had interned with retail and luxury companies during their internships shared advice on networking and recruiting in the industry as well as tips and tricks they learned during their summer experiences. The Luxury & Retail Club and the Graduate Marketing Association (GMA) hosted invaluable workshops and preparation sessions to help me navigate my way through corporate presentations and informational interviews, update my resume, and craft genuine cover letters.
I utilized the Office of Career Development (OCD) and MBA2 Career Coaches to develop my personal story, prepare for behavioral and technical interviews, and keep me on task throughout the non-traditional recruiting process. I also reached out to Stern alumni at various target companies, who were all willing to speak about their careers in the industry and offered great advice. With the help of all the aforementioned resources, I landed the perfect internship for me, spending my summer at Gap Inc. as a part of the Digital Marketing Strategy & Analytics team. Upon graduation, I will return to Gap Inc. to work in their Customer Engagement Marketing group in the Growth, Innovation, and Digital division.
Bawa Kiwanuka, MBA 2015
I came to Stern with the goal of transitioning from the consulting industry to investment banking. From my first experiences as an NYU Stern student, I knew I had made the right career decision.
As an MBA1, I was able to speak with various MBA2 students who had just wrapped up their summer internships and were eager to share their individual experiences, as well as offer advice on how to successfully navigate the recruitment process. A few weeks after classes started, I joined the Graduate Finance Association (GFA), which hosted various workshops and events to prepare students for the recruitment process as well as for careers in the investment banking industry. From Training the Street Seminars, Lunch and Learns, the GFA Conference, MBA2 Mentorship Programming and the GFA Career Development Program - I was well-equipped to succeed in the recruitment process. I also leveraged the Office of Career Development, whose staff provided valuable insight and recommendations when it came to resume reviews and mock interviews.
I spent my summer internship at Credit Suisse, where I found a rich Stern network, impactful work, and an industry-leading organizational culture. I'm excited to return to Credit Suisse full-time upon graduation.
Connie Chen, MBA 2014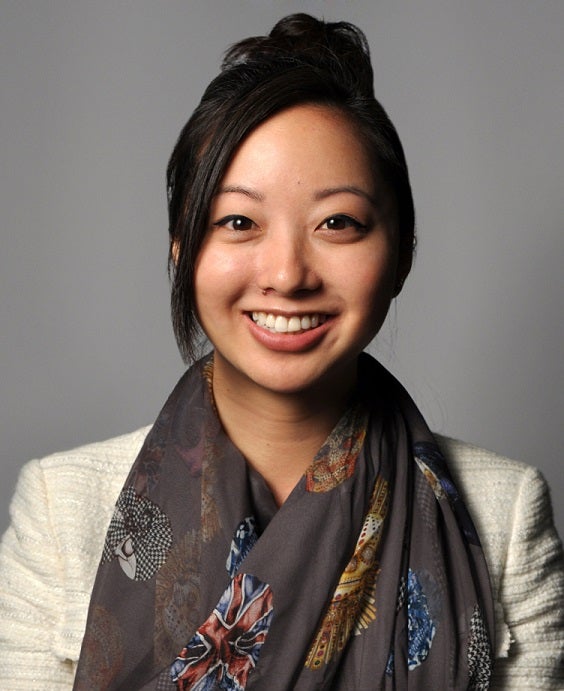 I moved to NYC to attend Stern to change from B2B to the B2C industry of luxury/retail. Considering that Stern's the only top business school with an actual luxury specialization, I knew it would be the right program for me. Not only was I able to take courses in my field, but I also had hands-on opportunities through the Council of Fashion Designers of America (CFDA) and Stern's robust Luxury & Retail Club. The great team at Office of Career Development (OCD) is acutely aware of the interest many of the class has in luxury/retail and serves this niche for all events and offerings. MBA2s and alumni were tremendously helpful in volunteering their time to mock interview and participate in coffee chats.
Because I was pursuing an "untraditional" MBA career path, I realized I would need to be motivated enough to network and pursue leads outside of OCD—even though this resulted in my summer internship at NORDSTROM as a Corporate MBA Intern in e-Commerce and my current Marketing Manager role at the Estee Lauder Companies (ELC), I could not have accomplished any of this without "The Stern Advantage". I can say with complete honesty that Stern gave me a "career in possible" and I am happy to contribute to this wonderful community as an alumna.
Elisa (Yi-Hsuan) Chen, MBA 2014
As an international student who did not have U.S. work authorization, I expected that the recruitment process here would not be easy. However, I was delighted to find that the resources at Stern well prepared me for the whole
process.
At the very
beginning, the Office of Career Development (OCD) held a round table session inviting international MBA2s to share their recruiting experiences and how to navigate the process. Through research, I confirmed my interest in the financial services industry and was pleased to find many on-campus corporate presentations and job opportunities. Starting from the resume review process through OCD, I was able to leverage experienced second year MBAs and career counselors' insights to highlight my strengths. OCD also helped me connect with a couple of recruiters in New York enhancing my networking skills.. In addition, the Graduate Finance Association offered great recruiting advice, alumni network, and interview preparation. I did several mock interviews with OCD, MBA2s and my fellow classmates. I was impressed that even though many of us were interviewing for the same position, we collaborated by conducting mock interviews and providing each other feedback, which helped us all improve our interviewing skills. The collaborative culture at Stern was really encouraging. I was glad to spend my summer at Fimeris Inc. as a Private Equity Advisor Intern in New York. Immediately after graduation, I am thrilled to join Citibank in New York in its global rotational program as a Global Engagement Management Associate. I really appreciate the strong support from Stern and look forward to giving back to the community.