Get to Know Your Relationship Manager
The key to a successful recruitment campaign at NYU Stern is to establish a close partnership with your Relationship Manager. Whether you are a first-time recruiter or a long-time partner of Stern, your Relationship Manager will help you develop your recruitment strategy, navigate the process, and liaise with Stern MBA students year-round.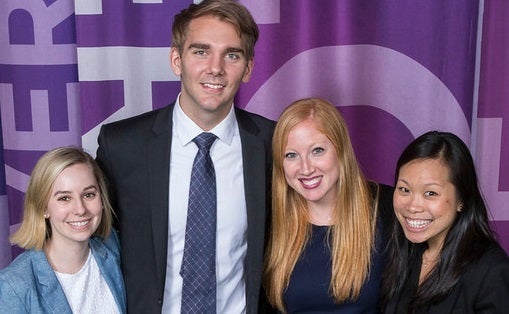 Aligned by Industry
OCD's Relationship Managers are seasoned recruiting professionals who cover specific industries or business sectors. Your Relationship Manager stays current on trends important to your business and is focused on helping you connect with the talent that best fits your company's needs.
Beth Briggs
Industries
Senior Director of Career Coaching & Operations
(212) 998-0973
bbriggs@stern.nyu.edu
Real Estate


Brian Ruggiero
Industries
Director of Relationship Management
(212)-998-0536
bruggier@stern.nyu.edu
Consumer Products (CPG)
Entertaintment/Media
Health Care/Pharma/Biotech
Hospitality
Luxury and Retail
Telecommunications
Carrie Magelowitz
Industries
Senior Relationship Manager
(212) 998-0421
cmagelow@stern.nyu.edu


Business Analytics
Consulting
Technology
Entrepreneurial/Start-Up
Innovation Consulting

Alicia Lee
Industries
Relationship Manager
(212) 998-0595
alee2@stern.nyu.edu


Accounting
Aerospace/Transportation
Asset Management
Commercial Banking
Diversified Financial Services
Energy/Power
Hedge Fund
Insurance
Investment Banking
Private Equity/Venture Capital
Jacqueline Dever
Industries

Recruitment Manager
(212) 998-0046
jdever@stern.nyu.edu



Education
Government
Law
Manufacturing
Not-for-profit
Social Enterprise