Shahryar Bachani, BS 2016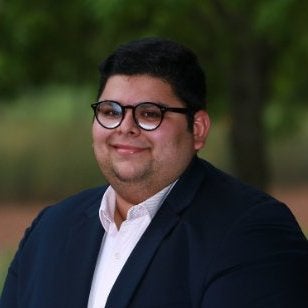 Shahryar Bachani is a recent graduate of NYU Stern where he concentrated in Finance and Management with extensive coursework in Accounting and Social Entrepreneurship. He works as an Advisory Consultant at Deloitte within the Financial Transactions Practice. He has a wideranging background, including experience in investment banking, financial institutions coverage, raising capital for growth stage companies, and impact investments.
At the NYU Stern Undergraduate College, Shahryar served as the Student Body President and the VP of Finance for Delta Sigma Pi - Alpha Chapter, among other leadership roles. He has served as a participant in the Google Community Leaders Program, a Youth Venture Mentor for Ashoka and has studied in Lima, Abu Dhabi, London and Ho Chi Minh.
Shahryar is the Co-Chair of the Recent Graduates Committee.
If you could visit any place in the world, where would you choose to go, and why?
As a child I was always fascinated by the stories of Greek mythology, so I would have to say Greece.
What is your favorite musical genre?
I like EDM, which stands for Electronic Dance Music. The Chainsmokers are a great example.
Are you a morning or night person?
Definitely a night person. I haven't gone to bed before 2am in the last five years. Stern trained me on how to do that!
What is your favorite memory from your time at Stern?
It's a tie between when I was elected Student Body President and when I visited Vietnam through Stern's International Studies Program. Both were incredible experiences.
Why do you choose to stay engaged with Stern as an alumnus?
I was brought up with values and morals that reflect the giving back attitude. When I arrived in the United States for the first time to attend school, I was immediately welcomed by the Stern community. I never felt like an outsider because the people I met along the way were so kind and generous. I got so much out of my four years at Stern, I couldn't imagine not staying engaged and giving back to the School.
What quote most inspires you?
"Hope is a weapon."
- Dunkirk
---