Kevin Lee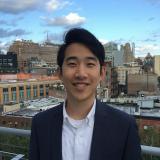 E-mail:
klee2@stern.nyu.edu
Phone: 212-998-0213

Biography
Kevin Lee is a doctoral student in the department of Management and Organizations at New York University's Leonard N. Stern School of Business. His current research mainly revolves around the future of work and organizing: how work and organizations have been changing to adapt to the demands of a faster and more competitive digital economy. In particular, he has been especially interested in studying the experiences of workers who have outlived their relevance and have been left behind amidst the rise of this new economy. He frames much of his research within organization theory and also draws heavily on organizational sociology, economic sociology, and cultural sociology
For example, in one of his current studies, Kevin has been ethnographically studying a set of developers and their attempts at designing an artificial intelligence (AI) technology which composes music. Given the potential of this and other AI technologies to make a wide swath of high-skill and creative workers irrelevant, Kevin has been attempting to understand the design and consequences of this technology, mainly in order to comprehend how AI might affect how we work and organize. Kevin has likewise been studying a variety of other organizations and workers grappling with the demands of the new economy, ranging from a dying opera house (with Beth Bechky) to a rapidly-growing but ill-fated unicorn startup (with Damon Phillips).
Kevin received an undergraduate degree from Columbia University in 2014 and worked as a management consultant on Wall Street before beginning his doctoral studies.