Sustainability Strategy Development Workshop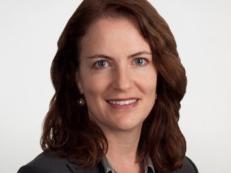 Wednesday, November 8, 2017
Come learn about the tools and approaches used to create corporate sustainability strategies. Participants will be introduced to concepts such as sustainability materiality, the GRI reporting framework, and sustainability reporting efforts. The workshop will be led by Judy Sandford, MBA '05: Senior Strategist and Managing Director, Sustainability and CSR, Addison.

As Managing Director, Judy helps corporations and NGOs to be more successful through strong sustainability strategies and transparent communications. Prior to this role, Judy was VP of Corporate Responsibility Strategy for Cone Communications where she worked with companies such as EMC Corporation, Omnicom Group, Target, CVS Health and UPS on their sustainability reporting, materiality analyses, and employee engagement. Judy holds an MBA from the NYU Stern School of Business and is a graduate of Trinity College.

Lunch will be served.

Please RSVP here.

Please note that seating is limited, and available on a first-come, first-served basis.