Sustainability on Wall Street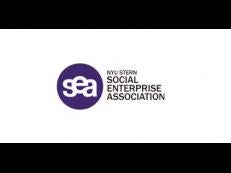 Wednesday, October 25, 2017
Join SEA, the NYU Stern CSB and GFA for a career panel on the intersections of finance and sustainability. Hear from four panelists who have navigated 'mainstream' finance career paths while incorporating principles of ESG investing, impact investing, and sustainability over time.
The panel will be moderated by Sophie Rifkin of the NYU Stern Center for Sustainable Business, and there will be time for networking with the panelists at the end.
Speakers:
Catie Mayer
– Senior Manager, Finance - Unilever (Stern Alum)
Zach Solomon
- Vice President, Morgan Stanley, Public Finance Group
Devin Taylor
- VP Investment Strategies, U.S. Trust, Bank of America Private Wealth Management (Stern Alum)
Rashmini Yogaratnam
- Managing Director, Citigroup Global Markets Inc. (Stern Alum)
This event is for Stern MBA students only.
Students can RSVP via
this link
.