How to Apply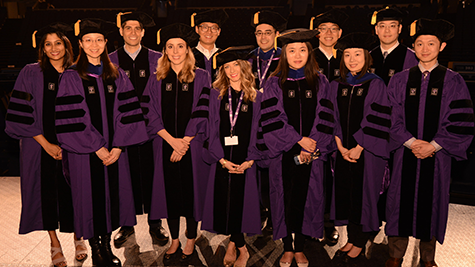 Our application is available only online. All application materials are to be submitted through our online application unless otherwise indicated, by our December 31 deadline. The following materials are required for applying:
Application questionnaire
Current résumé
Personal essay
Two letters of recommendation
Transcripts from each post-secondary school attended
Official GMAT or GRE score (mailed directly by testing center)
Official TOEFL score, if applicable (mailed directly by testing center)
$75 non-refundable application fee
Detailed instructions on submitting each of these items can be found in the online application.
Standardized Tests
We accept the Graduate Management Admission Test (GMAT) or the Graduate Record Examination (GRE). Applicants should take either test no later than early November in order for the official score report to reach the Doctoral Office by our December 31 deadline. We accept scores for GMAT or GRE tests taken within the last five years. There are no waivers for the GMAT/GRE requirement.
Our accounting department prefers that accounting applicants submit the GMAT. All other departments do not prefer one test over the other.
Lastly, an international applicant whose native language is not English and who has not received a university degree in an English-speaking country is required to submit scores from the Test of English as a Foreign Language (TOEFL). We accept TOEFL scores from tests taken within the last two years.
The PhD program uses GMAT reporting code 5TF-HW-82. Our GRE reporting code is 2582, and TOEFL code is 2586. For information on the GRE or TOEFL, please go to the ETS website.