Opinion
Tackle Root Challenges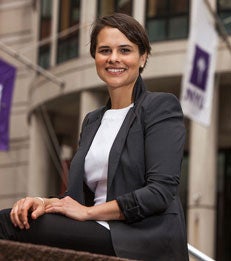 Rana Plaza and other factory disasters in Bangladesh highlight the risks for workers in a system where a significant number of factories operate in the shadows.
On April 24, 2013, the Rana Plaza garment factory complex collapsed, killing more than 1,100 workers. It was the biggest industrial accident in modern memory. Two years later, too little has been done to ensure worker safety. Despite the fact that a number of global brands and retailers have contributed to a $30 million fund to benefit the families of the victims, too many continue to suffer. And even though these global brands and retailers have conducted factory safety inspections in about 1800 factories and the government has inspected another 700, far too many people continue to work in unsafe conditions. As we mark the second anniversary of Rana Plaza, global brands, local manufacturers, and governments have a long road ahead to ensure worker safety.
It is clear that global apparel companies have seriously underestimated how many factories are producing their products. Over the last year, the NYU Stern Center for Business and Human Rights has analysed five public factory databases to better understand the true size of the industry. Our preliminary analysis found 7,100 unique factories and facilities across these databases, which suggests that the industry is much larger than current estimates, which top out at 6,000.
A report our Center published last year, "Business as Usual is Not an Option," explains why so many factories remain uncounted and uninspected. The prevailing model of garment production relies on a "hub and spoke" system. In this system, Western brands maintain direct commercial relationships with modern, more regulated hub factories, which then outsource production to spoke factories, often smaller and less mechanized. The hubs are subject to inspections and other forms of oversight by the government and the Western brands, while the spokes often are invisible to both brands and regulators.
Read full article as published in
The Daily Star
___
Sarah Labowitz is co-director of the Center for Business and Human Rights and a Research Scholar.