Opinion
Monitoring Working Conditions at Factories Won't Stop Future Tragedies
By Sarah Labowitz and Sanchita Saxena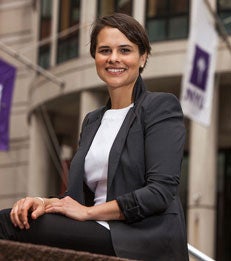 It's time to expand the circle of responsibility for working conditions in the supply chain to focus on establishing and enforcing minimum standards across all factories producing for the export market.
The prevailing model for addressing poor working conditions in the apparel supply chain is failing.
With the growth of truly global supply chains over the past 40 years, multinational brands and retailers such as H&M, Nike or Target have stepped in to serve as labour inspectors when local governments in places such as China, Bangladesh, Vietnam or Honduras have failed to fulfill these functions on their own. Under this "policing" model, brands inspect factories repeatedly, but do little to change the root causes of poor working conditions and face little accountability when workers' rights are violated, or even when workers die.
According to O'Rourke Group Partners, retailers buy polo shirts made in Bangladesh for $5.67 each and sell them for $14 in Canada. To meet these extreme price demands, factories in Bangladesh rely on extensive networks of subcontractors that are invisible to Western brands, where some workers see just 12 cents a shirt.
Read full article as published in
The Globe and Mail
___
Sarah Labowitz is co-director of the Center for Business and Human Rights and a Research Scholar.