Business Analytics Webinar Series
The NYU Stern Business Analytics Webinar Series enables prospective students to engage in a dialogue with thought leaders in the field of business analytics.
All webinars are complimentary and open to the public.
Network Analytics: Deriving Value from Social Data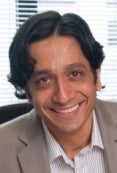 Presented by Professor Arun Sundararajan
Professor of Information, Operations and Management Sciences
NYU Stern School of Business
Watch the recorded webinar here.
Description:
Social media and mobile commerce create massive connected data sets that contain a wealth of business and social insights. In this webinar, Prof Sundararajan will translate cutting-edge network science research into actionable analytics strategies for dealing with big data that is networked, text-intensive and unstructured, with applications from viral marketing, A/B testing and media planning.
Business Analytics Series: From Analysis to Decision to Strategy: Analytics & Change in Your Organization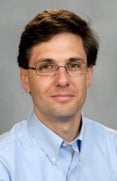 Presented by Professor JP Eggers
Assistant Professor of Management and Organizations
NYU Stern School of Business
Watch the recorded webinar here.
Description:
We know that business analytics is an enormous priority for many organizations — countless surveys and focus groups of CEOs and CIOs have made this clear. Forecasts from experts also state that there is money to be made, both by using analytics to make key decisions, and by possessing (as an organization or an individual) the skills that will make business analytics more effective. And academic studies have linked business analytics to firm performance, suggesting that business analytics will help firms.

But flipping the switch to become an analytics-driven organization is not easy. Many managers and executives do not understand what analysts actually do, and cannot make sense of the recommendations that business analytics produces. Sometimes they are afraid for their jobs, sometimes they are skeptical of "lies, damn lies, and statistics," and sometimes the structures and processes in place within organizations prevent analytics from playing a key role, irrespective of what has been said by managers.

This webinar focuses on two primary issues related to the attempts to move from analysis to strategy. The first challenge is getting the organization to buy into your data-driven insights. Here, the important keys are two recognize that you are an expert but your audience is not, and to analyze the stakeholders and decision making processes within your organization the same way that you analyze your data. The second challenge is building an analytics-focused organization, or at least creating processes and structures that are friendly to analytics-led decision making. Here, the important keys are to think about the relevant incentives (formal and otherwise) for all key players in the decision making process, and to think about the structure of the underlying process itself as the process of decision making affects the outcome. The goal of this webinar is to help you think about how to move from analysis to decisions, and from decisions to strategy within your organization.