Risk Management Symposium 2014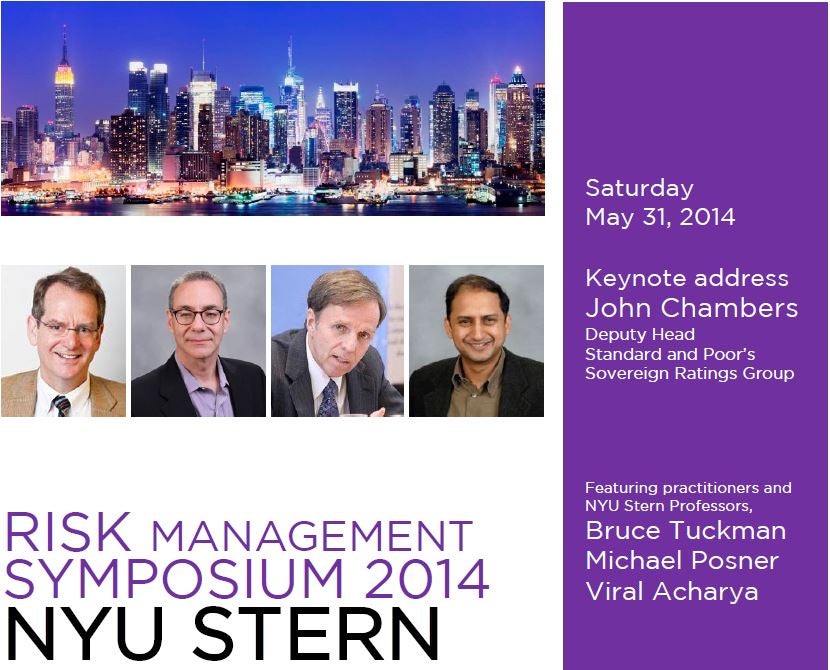 Join us on
Saturday, May 31, 2014
for the Second Annual Risk Management Symposium!
John Chambers
, Deputy Head, S&P Sovereign Ratings Group will be the keynote speaker. The symposium will also feature a number of faculty members, including Stern Professors
Michael Posner
,
Bruce Tuckman
and
Viral Acharya
and practitioners who will share their insights into current risk management issues. This event is free for anyone who would like to attend.
View the speaker bios, event schedule and register for the Risk Management Symposium using the tabs above. If you have any questions, please send us an email at
kcarver@stern.nyu.edu
.
Learn more about the NYU Stern
MS in Risk Management Program
.
---
View highlights from the 2013 Risk Management Symposium
here
.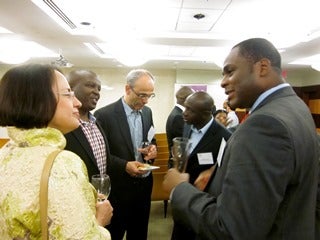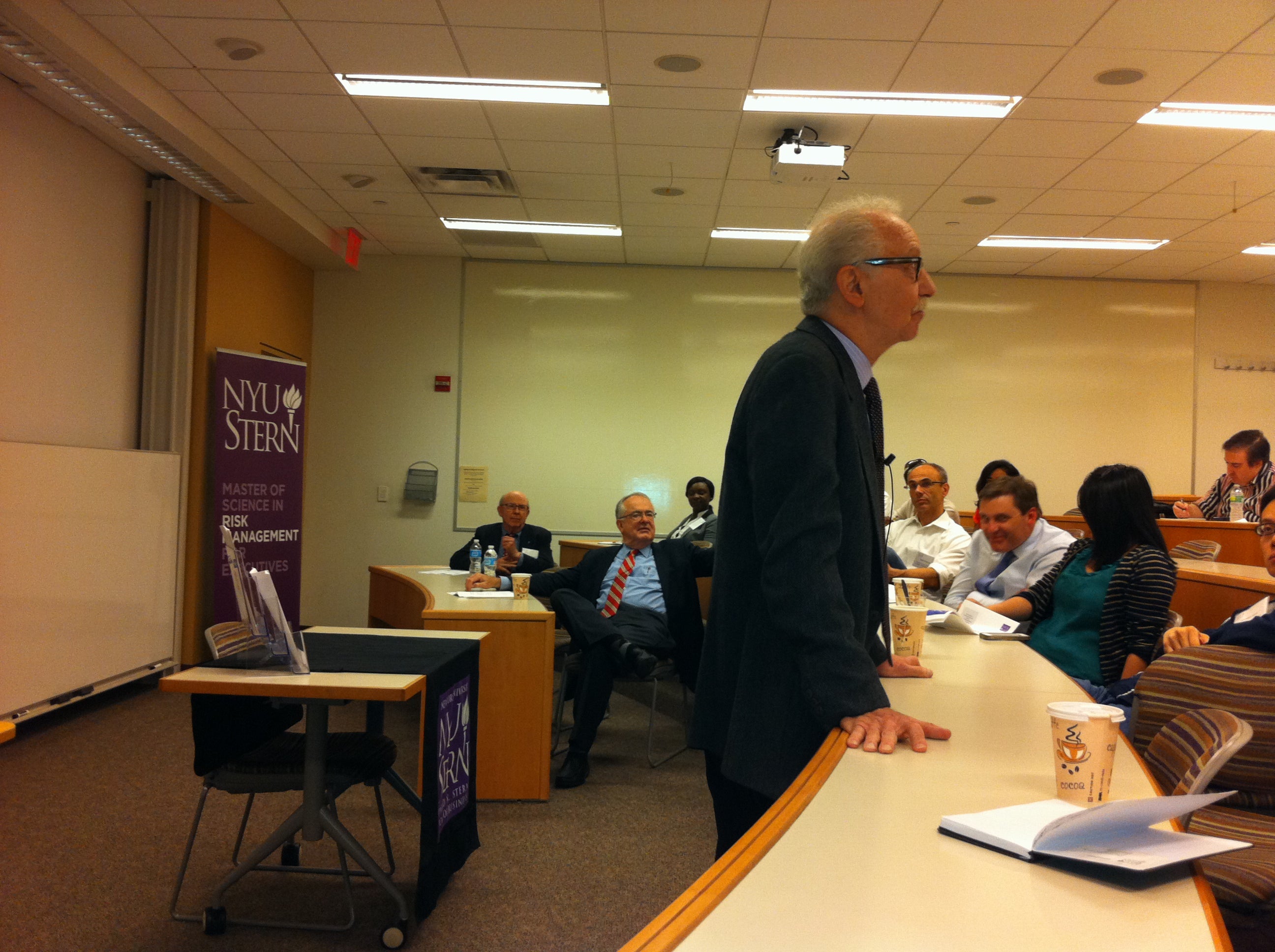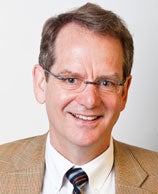 John Chambers
has been the deputy head of Standard & Poor's Sovereign Ratings Group since 1997. In 2005, he was named chairman of the group's sovereign rating committee. This committee, which consists of senior sovereign analysts, sets and changes ratings for the 127 central governments rated by Standard & Poor's as well as for a score of multilateral and sub regional development banks, and over two dozen national development banks, import-export banks, and other public policy financial institutions. Before joining the Sovereign Ratings Group, from 1993 to 1997 John led Standard & Poor's efforts in expanding its ratings among Latin American financial institutions. He wrote often on the subject of the contingent liabilities
posed by financial systems to the sovereign.
Before joining Standard & Poor's, John worked for Banque Indosuez in Paris and New York, and prior to that served as a vice president in the international department of European American Bank. John is a chartered financial analyst with an MA degree from Columbia University in English literature and BA degree from Grinnell College in English literature and philosophy.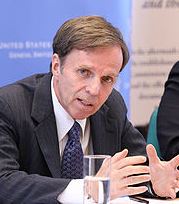 Michael H. Posner
is a Professor of Business and Society at NYU's Stern School of Business, where he is working to launch the first-ever center on business and human rights at a business school. Prior to joining NYU Stern, Posner served from 2009 to 2013 in the Obama Administration as Assistant Secretary of State for the Bureau of Democracy, Human Rights and Labor at the State Department. From 1978 to 2009, he led Human Rights First, a New York-based human rights advocacy organization.
Posner is recognized as a leader and expert in advancing a rights-based approach to national security, challenging the practice of torture, combating discrimination, and refugee protection. He is a frequent public commentator on these issues, and has testified dozens of times before the U.S. Congress. As Assistant Secretary, Posner traveled extensively, representing the U.S. Government to foreign officials and representatives of civil society in countries of strategic importance to the United States, including China, Russia, Egypt, Burma, Bahrain, Nigeria, Afghanistan, and Pakistan, among many others. Read Professor Posner's full bio
here
.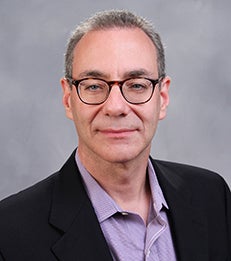 Bruce Tuckman
joined New York University Stern School of Business as a Clinical Professor of Finance in September 2012, after having been an adjunct professor during spring 2012. He was previously an Assistant Professor at NYU Stern from 1988 to 1994. Professor Tuckman teaches "Debt Instruments and Markets" and recently co-created a new course, "Trading in Cash and Derivative Securities."
Professor Tuckman's current research focuses on public policy with respect to financial markets. His most recent papers include proposals with respect to the Fed's provision of liquidity in a crisis, derivatives regulation, and reform of the tri-party repo market. The third edition of his textbook, Fixed Income Securities: Tools for Today's Markets, was published in fall 2011 by John Wiley & Sons. Read Professor Tuckman's full bio
here
.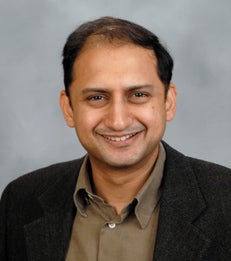 Viral V. Acharya
joined New York University Stern School of Business as a Professor of Finance in September 2008. Prior to joining NYU Stern, Professor Acharya was a Professor of Finance and Academic Director of the Private Equity Institute at the London Business School, a Research Affiliate of the Center for Economic Policy Research and an Academic Advisor to the Bank of England. He was appointed Senior Houblon-Normal Research Fellow at the Bank of England to conduct research on efficiency of the inter-bank lending markets for the summer of 2008.
Professor Acharya's research interests are in the regulation of banks and financial institutions, corporate finance, credit risk and valuation of corporate debt, and asset pricing with a focus on the effects of liquidity risk. He has published articles in the Journal of Finance, Journal of Financial Economics, Review of Financial Studies, Journal of Business, Rand Journal of Economics, Journal of Financial Intermediation, Journal of Money, Credit and Banking, and Financial Analysts Journal. Read Professor Acharya's full bio
here
.
Saturday, May 31, 2014

Program Schedule

8:00-8:30am

Registration KMC 1-70 (first floor)

8:30-10:30am

Keynote Speaker, KMC 1-70
John Chambers, Deputy Head, Standard and Poor's
Sovereign Ratings Group
Sovereign Risk
NYU Stern Professor
Bruce Tuckman: Financing Risk in Derivatives Market

10:30-11:00am

Coffee Break
11:00am -1:00pm
NYU Stern Professors, KMC 1-70
Viral Acharya: Financial Sector's Vulnerability to a Crisis: A Relative Analysis of India and China
Michael Posner: Doing Business in Emerging Markets
1:00-2:00pm
Lunch KMC 1-100 Commons Lounge

Professor Viral V Acharya, C V Starr Professor of Economics in the Department of Finance at New York University, Stern School of Business, will present some recent findings on how vulnerable to a global economic downturn the financial sectors in India and China have evolved to be over the past five years. Employing his recent methodology to measure systemic risk (designed with other NYU scholars), Professor Acharya will analyze the role played by financial sector's leverage and downside risk in affecting this relative analysis and propose some possible recommendations to reduce this vulnerability. Background material and measurements for the talk can be found at vlab.stern.nyu.edu/welcome/risk.

Professor Bruce Tuckman, Clinical Professor of Finance at NYU Stern School of Business, will discuss his recent paper on financing risk in derivatives market. A derivative contract essentially bundles i) a spot or cash position in an asset or set of cash flows, and ii) an agreement to finance that asset or set of cash flows throughout the life of the contract.
The embedded financing feature of derivative contracts is often underappreciated. First, with respect to pricing, the applicable interest rate is not some abstract "risk-free" rate, but rather the financing rate of a particular security for a specific term. Second, since long-term cash financing arrangements are extremely illiquid, derivatives play a central role toward completing financing markets. Third, by virtue of embedded long-term financing, a derivative position has significantly less financing risk than an equivalent levered cash position using existing, i.e., short-term, financing arrangements. Fourth, from a public policy perspective, controlling for total leverage, derivatives pose less systemic financing risk than levered cash positions.
Location
New York University
Leonard N. Stern School of Business
44. W. 4th Street
New York, New York
10012
Located in the heart of Greenwich Village, NYU and Stern offer a unique and dynamic experience. If you will need hotel accommodations near the NYU Stern vicinity, please visit our
website
for a list of options.
Map and Parking Options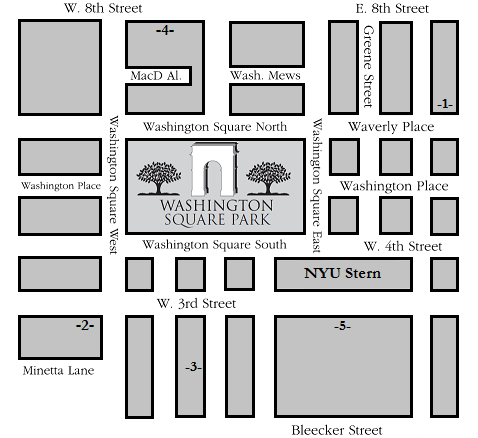 1. Hillary Gardens Garage | 300 Mercer Street | +1-212-473-8752
2. Minetta Lane Garage | 122-28 West Third Street | +1-212-777-3530
3. Thompson Street Garage | 221 Thompson Street | +1-212-677-8741
4. Washington Square Garage | 2 Fifth Avenue | +1-212-533-8312
5. Washington Square Village Garage | 2 Washington Square | +1-212-253- 9061
Please take a few minutes to complete the
Risk Symposium Survey
.
Professor Michael Posner's Bangladesh report
Professor Viral Acharya's Systemic Risks presentation
Professor Tuckman's Derivatives Market presentation