João Sedoc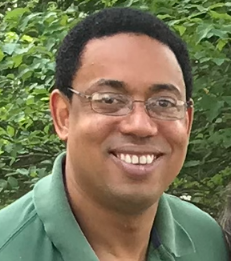 Biography
João Sedoc joined New York University Stern School of Business as an Assistant Professor of Technology, Operations and Statistics in September 2020.
Professor Sedoc's research areas are at the intersection of machine learning and natural language processing. His interests include conversational agents, hierarchical models, deep learning, spectral clustering, spectral estimation of hidden Markov models, and time series analysis.
Before joining NYU Stern, Professor Sedoc worked as an Assistant Research Professor in the Department of Computer Science at Johns Hopkins University. He has also worked in quantitative finance having started Chivalric Trading, been a portfolio manager at Millennium Management and worked as a researcher at BNP Paribas / Cooper Neff.
Professor Sedoc received his BS in Mathematics, BSE in Computer Science Engineering and PhD in Computer and Information Science from the University of Pennsylvania.
Research Interests
Intersection of machine learning and natural language processing
Conversational agents
Hierarchical models
Deep learning
Courses Taught
Artificial Intelligence
Deep Learning Methods for Automated Discourse
Selected Topics in Natural Language Processing
Academic Background
Ph.D., Computer and Information Science
University of Pennsylvania
B.A., Mathematics
University of Pennsylvania
B.S.E., Computer Science Engineering
University of Pennsylvania
Areas of Expertise
Technology, Operations & Statistics
Artificial Intelligence
Crowdsourcing
Data Mining
Data Science
Machine Learning
Text Mining