Housing and Mortgage Markets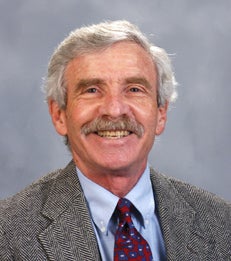 Professor Lawrence White Testifies before U.S. House of Representatives on Fannie Mae & Freddie Mac
–
March 06, 2013
.
Lawrence White, Robert Kavesh Professor in Economics and Deputy Chair of the Economics Department, testified on March 6, 2013 before the Subcommittee on Capital Markets and Government Sponsored Enterprises at their hearing on "Fannie Mae and Freddie Mac: How Government Housing Policy Failed Homeowners and Taxpayers and Led to the Financial Crisis."
Professor White traced the history of Fannie Mae and Freddie Mac, and discussed the role the two government sponsored enterprises (GSE) played in the housing bubble that stretched from the late 1990s to the mid-2000s and the subsequent housing collapse and financial crisis.
"There are at least two major policy lessons to be learned from the GSE experience," Professor White asserted. "First, there are rarely (if ever) 'free lunches' to be found in economic policy. The lower mortgage costs that the GSEs provided – ¼ of a percentage point on conforming mortgages – appeared to be a free lunch, since there were no budgetary implications at the time in connection with the GSEs' special status and the 'implicit guarantee.' However, the 'lunch' has become costly indeed...
Read More
(
Testimony
)