Amisha Miller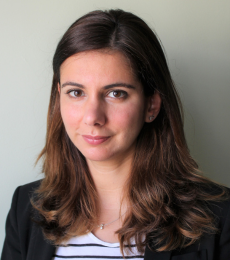 Joined Stern 2023
Leonard N. Stern School of Business
Tisch Hall
40 West Fourth Street,
New York, NY 10012
Biography
Amisha Miller joined New York University Stern School of Business as an Assistant Professor of Management and Organizations in September 2023.
Miller's research interests are decision-making practices in entrepreneurship and innovation contexts, with a focus on ramifications for inclusion and inequality. Specifically, she studies how entrepreneurs form entrepreneurial strategy when embedded in communities, and how investors evaluate startups when embedded in organizations. Recent papers examine the complementary roles of advice and experimentation when forming entrepreneurial strategy, and the effects of investor inquiry on gender disparities in investments in innovation.
Miller's dissertation research received a 2020 SRF Research Dissertation award, was a finalist in the Organization Science/INFORMS 2022 dissertation proposal prize, won the Best Paper and Best PhD Paper at the 2022 Strategic Management Conference, won the Industry Studies Association's 2022 Giarratani Rising Star Award – Runner Up, and was recognized as a best paper by the Academy of Management in 2022.
Prior to joining NYU Stern, Miller worked in varied entrepreneurship research and policy roles in funding organizations, with international, national and local governments, in nonprofits, and as an entrepreneur.
Research Interests
Business innovation
Strategy
Academic Background
MS, Population and Development
London School of Economics
BA, History
University of Warwick
Areas of Expertise
Entrepreneurship
Venture Capital/Financing
Management
Decision Making & Policy
Diversity, Inclusion, D&I