Charles Hintz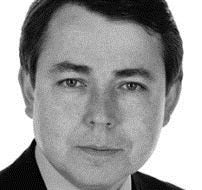 Biography
Charles Hintz is an Adjunct Professor of Finance at New York University's Stern School of Business.
Currently, Charles serves as the Senior Vice President of Sanford C. Bernstein, a New York based financial research company, where he identifies industry trends and develops investment plans for institutional investors from around the world.
Prior to his position at Sanford C. Bernstein, Charles held major positions at financial institutions such as Lehman Brothers, Morgan Stanley, Anderson Clayton & Co. Inc., The Northern Trust Corporation, and Chevron Corporation.
In addition, Charles is active in the Financial Journalism community, and is regularly quoted in The Financial Times, The Wall Street journal, Forbes, Business Week, the Economist, and the New York Times.
Charles earned his BS from Purdue University, his MS from The Viterbi School of Engineering at the University of Southern California, and his MBA from The Wharton School at The University of Pennsylvania.
Courses Taught
Managing Financial Businesses (FINC-GB.2310)
Academic Background
BA
Purdue University
MS
The Viterbi School of Engineering at The University of Southern California
M.B.A.
Wharton School at The University of Pennsylvania
Awards & Appointments
Board of Leaders
Marshall School of the University of Southern California
2009
Dean's Advisory Board
Krannert School of Purdue University
2005
Lieutenant Commander
US Naval Reserve
Public Policy Fellow
The Wharton School at The University of Pennsylvania
Joseph Wharton Scholarship