Charles Hintz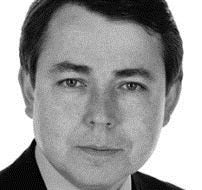 Biography
Brad Hintz is an Adjunct Professor of Finance at the Stern School of New York University. He currently teaches "Managing Financial Businesses" in the fall semester of each year.
In 2014, Mr. Hintz retired from Sanford Bernstein & Co., where he served a Senior Vice President in Equity Research covering the Securities and Asset Management Industries. For the previous thirteen years, he and his team was nationally ranked by Institutional Investor Magazine and by Greenwich Research Associates.
Prior to joining Bernstein, Brad spent thirteen years on Wall Street serving for three years as the Chief Financial Officer and Managing Director of Lehman Brothers Holdings (formerly NYSE: LEH) and for ten years at Morgan Stanley Group (NYSE: MS) as a Partner of that firm and its Treasurer. Formerly, Mr. Hintz was Vice President and Treasurer of Anderson Clayton & Co (Formerly NYSE: AYL) - a Fortune 200 Consumer Products Company. He also was Group Vice President at The
Northern Trust Company (NYSE: NTRS) and served in various financial positions at Standard Oil of California (NYSE: CVX).
Brad holds a Bachelor of Science degree from Purdue University, a Master of Science degree from the University of Southern California, and a Master of Business Administration from the Wharton School.
Courses Taught
Managing Financial Businesses (FINC-GB.2310)
Academic Background
BA
Purdue University
MS
The Viterbi School of Engineering at The University of Southern California
M.B.A.
Wharton School at The University of Pennsylvania
Awards & Appointments
Board of Leaders
Marshall School of the University of Southern California
2009
Dean's Advisory Board
Krannert School of Purdue University
2005
Lieutenant Commander
US Naval Reserve
Public Policy Fellow
The Wharton School at The University of Pennsylvania
Joseph Wharton Scholarship