David Eyzenberg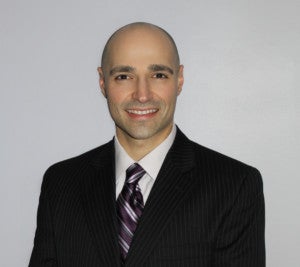 Biography
David Eyzenberg is Founder and Managing Partner responsible for the operations of the company as well as origination and execution of real estate investment banking transactions. Additionally, Mr. Eyzenberg is a partner at Anika Equities, a private equity vehicle focused on the creation and acquisition of ground leases. Complementing his professional endeavors, Mr. Eyzenberg teaches graduate real estate finance studies in New York University Schack's & Columbia's Masters of Science in Real Estate program as well as the NYU Stern MBA Program.
Mr. Eyzenberg previously was a principal and US lead for the real estate capital raising practice of Avison Young. He co-founded and oversaw a group that during his tenure expanded throughout multiple offices and consummated well over a $1B of financing transactions.
Prior to Avison Young Mr. Eyzenberg was a Managing Director and head of commercial real estate for NewOak Capital, a New York-based financial advisory firm. There, Mr. Eyzenberg completed multiple property financing and CMBS/CRE CDO valuation assignments.  His tenure at NewOak began in 2011 after its acquisition of the investment banking practice of Eyzenberg's Prodigious Capital Group, where Mr. Eyzenberg served as President since 2005. There he led the firm in consummating over $350MM in financing and advisory assignment. Prior to running Prodigious Capital Group, Mr. Eyzenberg was associated with several boutique real estate investment banks where he participated in over $650MM of financing transactions. Mr. Eyzenberg began his real estate career on the buy side working for Merrill Lynch, Ramius Capital Group and Greenstreet Partners.
Mr. Eyzenberg is a graduate of New York University, where he received a Bachelor's Degree and a Master's Degree in real estate finance and investment. He serves as President of the NYU Schack Real Estate Institute Alumni Board and also sits on the Advisory Committee of the NYU Schack Real Estate Institute. Mr. Eyzenberg is an active member of ULI, ICSC, RELA, MBA, and is a frequent speaker at industry events.
Courses Taught
Real Estate Primary Markets (FINC-GB.2329)