Giulia Brancaccio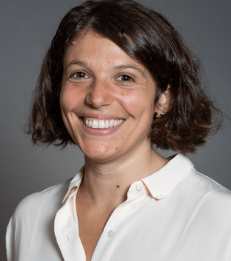 Biography
Giulia Brancaccio joined New York University Stern School of Business as an Assistant Professor of Economics in July 2021.
Professor Brancaccio's research focuses on industrial organization. In her work, she combines theoretical and empirical analysis to examine the functioning and failures of decentralized markets, ranging from bond markets to transportation. As an example, in recent work she exploits detailed data on transportation contracts along with satellite data on exact ship locations to investigate the impact of the international shipping industry on international trade. In a different project, she leverages rich data on trading in the US municipal bond market to study the benefits of product standardization in this market.
Before joining NYU Stern, Professor Brancaccio was an Assistant Professor of Economics at Cornell University.
She received her BS in Economics at Bocconi University in Italy, and her PhD in Economics from Princeton University.
Research Interests
Industrial Organization
Search Frictions
Financial Markets
Transportation Markets
Academic Background
Ph.D., Economics
Princeton University
B.S., Economics
Bocconi University