Michael Cohen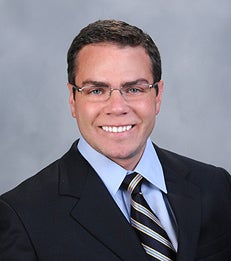 Joined Stern 2011
Leonard N. Stern School of Business
Tisch Hall
40 West Fourth Street, 914
New York, NY 10012
Biography
Michael Cohen joined New York University Stern School of Business as a Visiting Assistant Professor of Marketing in September 2011.
Professor Cohen's research interests lie at the intersection of marketing, statistics and economics. His interests include new and traditional media strategy, social responsibility in marketing, food retailing, method of payment and consumer choice models. A new research paper by Professor Cohen examines the strategic nature of investment and participation in corporate social responsibility, where he considers initiatives to improve child nutrition. In previous research he examines competition in store brand provision, and measures the benefits accruing to firms and consumers of marketing store brand food products.
Professor Cohen is the recipient of the 2010 William Applebaum Dissertation Award, which recognized his outstanding dissertation in food marketing in 2009.
Before joining NYU Stern, Professor Cohen worked at the University of Connecticut's Food Marketing Policy Center as an Assistant Professor teaching Marketing Management and Quantitative Marketing.
Professor Cohen received his B.A. (with honors) from Western Connecticut State University and received his Ph.D. from the University of Connecticut.
Research Interests
Competitive marketing strategy
Food retailing
Method of payment
Consumer choice models
Academic Background
Ph.D.
University of Connecticut
B.A.
Western Connecticut State University
Awards & Appointments
2010 William Applebaum Dissertation Award
2009
Areas of Expertise
Economics
Econometrics
Industrial Organization
Marketing
Advertising/Marketing/PR Strategies
Market Research
Pricing