Robert B. Lamb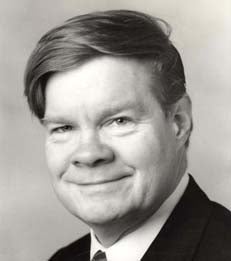 Joined Stern 1977
Leonard N. Stern School of Business
Tisch Hall
40 West Fourth Street, 701D
New York, NY 10012
Biography
Robert Boyden Lamb is an Adjunct Professor of Management at the Leonard N. Stern School of Business at New York University. Professor Lamb specializes in Corporate Strategy, Business Strategy and Competitive Analysis. For 12 years he was also a clinical professor in the Finance Department specializing in Public Finance and Municipal Securities Markets.
He has served as advisor to US and foreign corporations, commercial banks and investment banks including: Citigroup, J.P.Morgan, Merrill Lynch, Metropolitan Life Insurance, Prudential Insurance, Deutsche Bank, American Express, Union Carbide, Dupont, Best Western Hotels International, The British Broadcasting Company and others. Professor Lamb has served as debt advisor to the U.S. Federal Reserve Board, U.S. Department of the Treasury, U.S. Department of Justice, The US Securities & Exchange Commission, New York City, New York State, Chicago, Illinois, Massachusetts, Florida, Dade County and to various major Public Authorities. He has also served on the Board of Directors of three Companies.
Professor Lamb has published 20 books and many articles on Strategic Management and Competitive Strategy, including: Running American Business: Top C.E.O.s Rethink their Major Decisions, Basic Books/Harper & Row, Capitalize on Merger Chaos with Thomas Grubb, The Free Press/ Simon & Schuster and Competitive Strategic Management, Prentice Hall. He has also published: Municipal Bonds: the Comprehensive Review of Tax Exempt Securities and Public Finance, with Stephen Rappaport, McGraw Hill, and The Handbook of Municipal Securities and Public Finance, New York Institute for Finance/ Simon & Schuster and other books on Business Ethics, Media and the Law. He was the Founder and Editor in Chief of the Journal of Business Strategy for 13 years. He has a Ph.D. from the London School of Economics, an M.B.A. from Columbia University, and a B.A. from the University of Chicago. Prior to joining the NYU Stern School of Business, he taught at The Wharton School, University of Pennsylvania and at Columbia University.
Research Interests
Business Strategy and Policy
Markets Ethics & Law
Municipal Securities Markets
Courses Taught
Market Ethics Law and Regulation
Municipal Securities & Public Finance
Strategic Management of Corporations & Financial I
Academic Background
M.B.A., 1976
Columbia
Ph.D., Political Economy, 1970
London School of Economics
B.A., 1963
Chicago