Susan Davis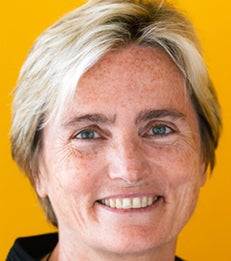 Biography
Susan Davis joined New York University Stern School of Business as an Adjunct Associate Professor in February 2017. She teaches Social Entrepreneurship and Sustainable Development.
Professor Davis is a civil society thought leader on social entrepreneurship and sustainable development. In addition to teaching at Stern, she is currently a senior adviser to the NYU Reynolds Program in Social Entrepreneurship. She serves on multiple boards and advisory councils, including the United Nations Fund for International Partnership, the Segal Family Foundation, Solutions Journalism Network, Center for Social Innovation, the Garrison Institute, Be More America and AshokaU. Professor Davis received the Rotary Alumni Global Service to Humanity Award in 2016 in recognition of the three decades she devoted to poverty alleviation.
For the last decade, Professor Davis was the co-founder, President and CEO of BRAC USA, an independent North American affiliate of the anti-poverty development organization begun in Bangladesh. She is past Chair and a founding board member of Grameen Foundation, a nonprofit microfinance and technology organization for the empowerment of the poor. Professor Davis served as a senior adviser to the International Labor Organization and in various roles with Ashoka. She was the Executive Director of the Women's Environment & Development Organization, a regional manager with Women's World Banking and a program officer with the Ford Foundation in Bangladesh.
She was educated Georgetown, Harvard and Oxford Universities.
Courses Taught
Social Entrepreneurship and Sustainable Development
Academic Background
MPA
Harvard University
BSFS
Georgetown University