Academic Advising
Find guidance and collaborate with us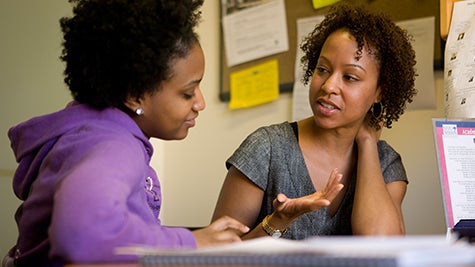 The Office of Academic Advising will serve as an important resource during your four years at Stern. Stern aims to educate through both in-classroom learning and co-curricular experiences, and the Advising Office provides comprehensive guidance to help you design a well-rounded academic program to meet that goal. The professional staff partners with you from the very start to map out your undergraduate experience, tailored to your individual skills and interests.
During one-on-one appointments, an adviser will assist you with curriculum planning and can address topics such as course scheduling, choosing a concentration (for students in the core business program), selecting a minor, study abroad planning, and joining extracurricular activities. In addition to individual advising appointments, the office coordinates a series of student programming that will supplement your academic experience.

Curriculum Information
The
2015-2017 Stern Academic Bulletin
contains a wealth of information, including: curriculum; degree requirements; student life; tuition, fees and financial aid.