Student Views on SPUR

Kevin Baker (BS '14)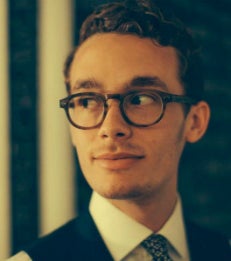 Research has been a significant avenue for senior Kevin Baker to combine his career and post-graduate ambitions, his interest in fashion, and his comprehensive coursework in Business, Finance, and Economics at Stern.
As part of the NYU Stern Program for Undergraduate Research (SPUR), Kevin is completing a nine-month senior honors thesis. He is conducting an event study, which looks at the value fashion designers represent to their employers. This research analyzes the impact a fashion designer's presence in the media has on the value of the company, determined by stock price.
Kevin is working closely with esteemed
NYU Stern Professor David Yermack
, the Albert Fingerhut Professor of Finance and Business Transformation, who has extensive experience with research and event studies. Professor Yermack's recent research looking at the impact Michelle Obama has on fashion industry stocks inspired Kevin to explore his own research topic in the fashion and finance arena.
During Kevin's experience at Stern, he gained invaluable internship experience in three fields: management consulting, fashion and retail, and communications. Although Kevin is not pursuing a career in fashion, his research experience has proven to be valuable for his career ambitions as he plans to enter the consulting industry after graduation. Kevin says of his involvement conducting research, "I have found that the process of identifying a question, breaking it down into manageable pieces of analysis, and collecting data is the process that both management consultants and researchers perform. They are both professional problem solvers."
Looking for the chance to fine-tune his proficiency in that significant process, Kevin adds, "I was drawn to the Stern Program for Undergraduate Research because I felt it gave me a unique opportunity. Performing research is a great experience to prepare for potential graduate opportunities and is an important skill I would like to develop as I enter the consulting industry."