Living & Learning in New York City
NYU Stern, located in iconic Greenwich Village, gives you access to it all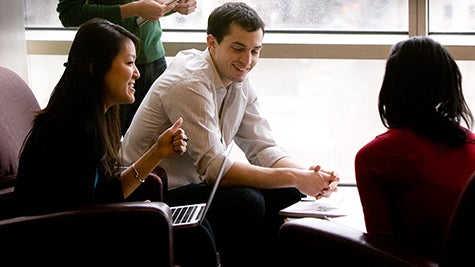 New York City is a dynamic hub for commerce, finance, media, art, fashion, research, technology, culture, entertainment, and cuisine. NYU Stern has incredible access to business professionals:
Take advantage of unrivaled access to cultural offerings: visit museums, experience Broadway shows, or spend the day in Central Park. The
Cohen Arts & Culture Experience (CACE)
introduces students to the variety of arts and culture programming in New York City. Each CACE event exposes students to rich artistic and cultural diversity and provide the opportunity to engage with fellow classmates, faculty and staff members.