Student & Alumni Spotlight of the Month
Ian Reagan (BS '16)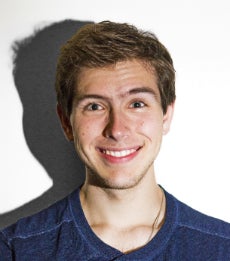 Five Questions for Ian Reagan (BS '16)
What are you studying at Stern?
I'm studying Marketing and Management. I'm also pursuing a Curricular Track in Entrepreneurship.
Are you involved in any extracurricular activities or internships?
Last year, I was the Director of Communications at Hayden Residence Hall. I've also participated in Stern's Marketing Society. I am currently working for Married to the MOB and ROB Projects, while also pursuing several freelance projects. I have previously interned at EightArms & BlackMist, and the New York Art Department.
Do you have a favorite internship so far?
I love all of the internships I've had. Each one has taught me very unique skills and helped connect me to interesting and intelligent people from a wide range of industries. Since the seventh grade, there was a clothing company called ALIFE that I've always admired for its design aesthetics and tie to New York City's art and music culture. After being accepted to Stern, I had a goal: to be their intern by my senior year. Through networking, I was able to land an internship with Married to the MOB, whose creative director was of the founders of ALIFE. I am now working for MOB and am enjoying every second of it! I am a firm believer that as an employee or intern it's important to be able to adapt and problem solve. At my internships, I usually wear many hats and have learned new skills. For example, I've worked on marketing, photography, graphic design, web design, customer relations, project management, interior design, event promotion and clothing production. Essentially, when something needs to get done, I'll do it. And if I don't know how at that moment, I do research and try to teach myself. These internships have helped me hone in an important life skill, which happens to be something I've witnessed that my employers have definitely valued.
What do you see yourself doing after you graduate?
I love what I am doing now. After I graduate, I will definitely spend time traveling, designing and creating. In 10 years, it is my goal to be running my own lifestyle brand and have a brick-and-mortar store where I can translate my ideas into a physical space.
What is something you've learned at Stern that has helped you inside or outside of the classroom?
Stern has an excellent and vast network of students and professors that share a passion for business. In class, I have learned never to hesitate to ask questions, take rigorous notes and enjoy what you're learning.