Opinion
Greek sovereign debt needs to be restructured now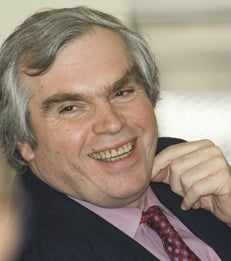 By Nicholas Economides, Professor of Economics
The Greek government must have the courage to tell openly the truth to the EU and the IMF, that is, that Greece is unable to pay the total amount of its debt
By Nicholas Economides, Professor of Economics
By now there is no doubt that Greece needs a radical restructuring and reduction of its debt. Greece has reached the point where it cannot pay even the interest of its sovereign debt. Interest alone reaches 20-28% of the state revenues, and this percentage will grow as long as Greece is in a recession. Greece needs to reduce its debt immediately. Without this reduction, it will be driven to an uncontrolled bankruptcy.
Greece society, citizens and political parties need to see beyond today. Receiving larger new loans to pay off the smaller old ones and simultaneously increasing the debt does not solve the problem for Greece. It simply indebts even deeper future Greek generations. The short term borrowing "solutions" do not solve the debt problem. They are convenient for the politicians, but catastrophic for Greece. They are the same practices that since the 1980s lead Greece to the edge of the abyss. Greece needs a real solution to its debt problem that will work in the short run, and will also work in the long run too.
Seeing the long term impasse, the Greek government must have the courage to tell openly the truth to the EU and the IMF, that is, that Greece is unable to pay the total amount of its debt, and not even the full interest on its debt. The fact that Greece cannot pay the total amount of its debt is well known to analysts, as well as to Greek and European politicians and bankers. But despite that, politicians and bankers pretend they do not know this fact. On the one hand, politicians are thinking only for the very short term of the next three or six months, and it is convenient for them to cover up reality. On the other hand, bankers cover up their terrible position and rely on the favor and corruption of the politicians essentially asking them to transfer the bank losses to the general public. However, the tough reality is shown clearly from the prices of the Greek bonds in the market (66,50% interest rate for the two-year Greek sovereign bonds this week). Unfortunately, many of the Greek mass media and the Greek government have demonized the markets, and thus, they cannot make good use of the information that the markets provide.
Read full article as published in
Kathimerini
(
Greek version
)