Why Stern?
Direct Access to Research Leaders
NYU Stern is ranked #1 among the top 1,000 b-schools for new downloads of research within the last 12 months by SSRN (as of April 1)
Top-10 ranked academic departments (US News & World Report, 2021 Best Business Schools)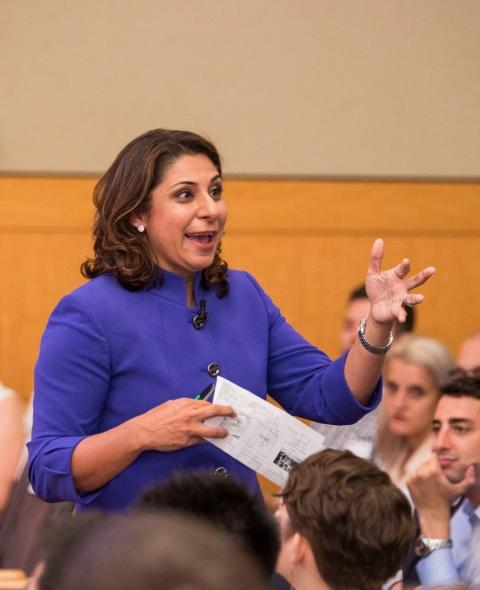 Breadth and Depth of Stern Faculty Expertise
Opportunities to collaborate with over 200 full-time faculty, plus access to many distinguished adjunct instructors from across industry
8 Academic departments and programs
14 Research centers and institutes and two academic initiatives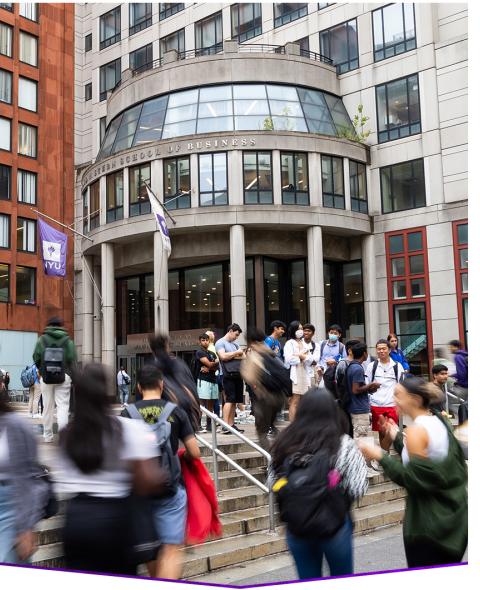 Global and Diverse Student Body
Drawing exceptional undergraduate and graduate students from across the country and around the world to our highly-ranked programs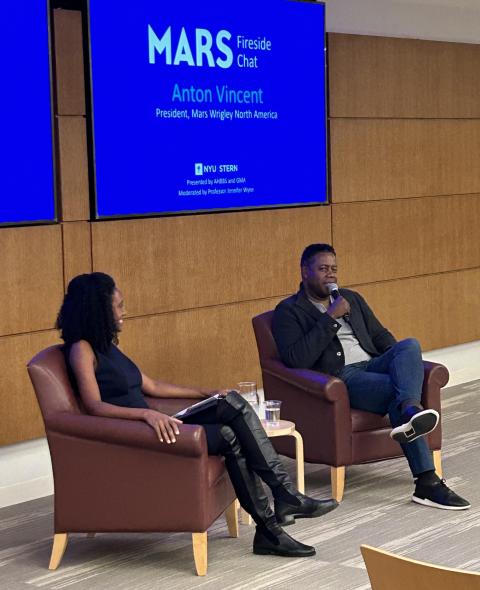 Unparalleled Industry Access
Premier location in downtown Manhattan's Greenwich Village, in close proximity to many global corporate headquarters in industries spanning finance, technology, media, CPGs, and more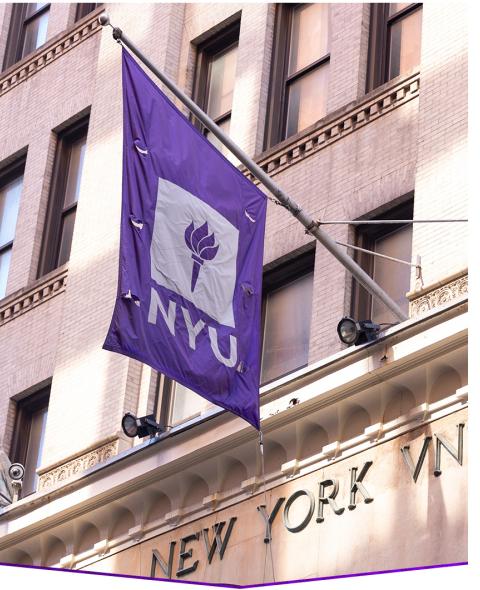 Access to NYU's Global Intellectual and Creative Community
Opportunity to engage NYU's broader global ecosystem of preeminent scholars, characterized by collaboration, innovation, and superb teaching
Participation in the Faculty Resource Network (FRN), an NYU-hosted consortium dedicated to faculty development that fosters connection and collaboration through a partnership of over 50 colleges and universities including HBCUs and Hispanic-Serving Institutions (HSIs)
About Stern
Stern is home to a total of 14 centers and institutes, each of which serves a different mission and engages stakeholders that range from industry leaders and policymakers, to academic partners, to students and alumni. Some focus on traditional business school topics (e.g., finance, economics, and real estate, etc.), and others elevate innovative areas that distinguish Stern from peer programs (e.g., business and human rights, sustainable business, and technology, etc.). Centers generally engage in activity in one or more of three foci: 1) research; 2) student engagement; and 3) industry engagement.
Apply
Applicants are asked to: provide a CV; explain their interest in participating and what they hope to achieve through participation; and describe what types of courses they would be interested in teaching. The application is available on Interfolio with a rolling deadline.
NYU Stern invites candidates to apply by September 8, 2023, for the spring 2024 fellowship by February 1, 2024, for the fall 2024 fellowship, and by June 30, 2024 for the spring 2025 fellowship.