Data-Driven Management Is Not a Panacea for Improving Employee Performance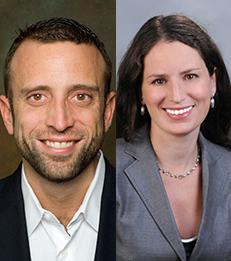 Companies with a collaborative work culture may see significant decreases in productivity and performance if they try to use data to foster employee competition. - Claudine Gartenberg
Companies should think twice before adopting data-driven management tools designed to spark friendly competition among employees, say NYU Stern Professors
Steven Blader
and
Claudine Gartenberg
and Columbia University Professor Andrea Prat in their new research paper, "
The Contingent Effect of Management Practices
." The researchers find that while such tools may work in company cultures that promote employee competition, they are likely to backfire in collaborative, team-based work environments and erode trust between employees and management. In their study, the downside risk was 3.5 times the upside potential.
The researchers conducted a study with a large US logistics company which tracks employee driver performance on fuel efficiency. Half of the company's work locations had recently adopted "Lean Management" principles, which are built on teamwork and collaboration and replaced a previous culture of individualism (every man for himself). At both the collaborative and individualistic locations, the researchers tested drivers' reactions to posting a) a public performance ranking with each driver listed by name for all to see, b) a performance ranking listing just driver ID numbers so that each driver could identify only his/her own score, and c) no performance ranking. They found:
Drivers in the individualistic environments responded positively to public performance rankings listing drivers by name – they improved their fuel efficiency by 3.75%.
Drivers in the collaborative environments responded negatively to public performance rankings listing drivers by name – they reduced their fuel efficiency by 13.4% and cost the company up to one million dollars over one year as a result.
There was minimal driver response to performance rankings in which drivers were listed only by ID number and not identified by name.
"Our research suggests that data is not a panacea for getting more out of employees," says Professor Gartenberg. "Companies with a collaborative work culture may see significant decreases in productivity and performance if they try to use data to foster employee competition."
"The key take-away from this research is that there is no one-size-fits-all solution," says Professor Blader. "You can motivate employees in two ways: by promoting individual competition, or by encouraging employees to work together to help the organization succeed. It is important to tailor the motivation of employees to the company culture. Doing so is critical to building trust with workers."
The researchers note that their findings apply to any efforts companies make to boost competition among employees. These efforts can take many different forms, but there has been a recent surge in their use as technology and big data have brought new possibilities and opportunities. This research suggests companies should apply caution.  
---