Opinion
The Fair Labor Association: A Useful Tool For Investors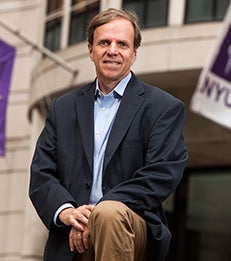 In a world where multinational companies are criticized for contributing to the growing inequality in our societies, the S agenda is destined to become more visible and the demands on companies and investors more urgent. Investor support for the Fair Labor Association accreditation model is a practical place to start.
Last week, the Fair Labor Association (FLA) marked its 20th year of protecting worker rights around the world with the voluntary cooperation of major corporations. The FLA model brings major apparel and agriculture companies to the table with universities and civil society activists. Companies commit to abiding by the FLA code, which is based on international human rights standards developed by the International Labor Organization and the UN.
I was closely involved in the early years of the FLA and now chair its board. More than 60 major apparel companies, representing brands such as Adidas, Calvin Klein, Nike and Uniqlo, have joined the organization. They participate in a rigorous accreditation process in which the FLA evaluates whether the companies have adequate systems in place to protect workers' rights. Additionally, factories producing their goods are independently monitored with the results made public. The companies then work alongside the FLA to remedy the problems that are routinely discovered. A comparable model is in the works for agriculture with companies like Nestle, Olam and Syngenta.
It's important to view the FLA's ambitious accreditation program in a broader context. In recent years, a growing number of investors have sought to identify companies with strong environmental and human rights records, looking to invest in industry leaders. Responding to this demand, certain rating agencies now assess what are called environmental, social and governance (ESG) metrics. While efforts to measure and apply these metrics are beginning to gain steam, especially among millennials and women, there are significant challenges ahead, especially in addressing social or human rights issues in a meaningful
Read the full
Forbes article
.
___
Michael Posner is a Professor of Business and Society and Director of the NYU Stern Center for Business and Human Rights.