National Science Foundation Grant Awarded to Professors Jason Greenberg, Gino Cattani and Joseph Porac to Support Research on Competition and Entrepreneurial Performance in the New York City Restaurant Industry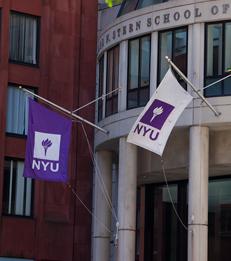 The National Science Foundation (NSF) has awarded NYU Stern Professors
Jason Greenberg
,
Gino Cattani
and
Joseph Porac
a $294,291 grant to support their research on competition and entrepreneurial performance in the New York City restaurant industry.
The two-year grant will support their project, "
The Cognitive Embeddedness of Competition and Entrepreneurial Performance in the New York City Restaurant Industry
," which seeks to understand how and to what extent product categories shape which products consumers compare, review and evaluate, as well as which firms they ultimately choose for purchases. The professors focus on these issues in the food and beverage industry and explore questions about product categories, competition and firm performance.
__
Jason Greenberg is an Assistant Professor of Management at NYU Stern School of Business. Gino Cattani is an Associate Professor of Management and Organization. Joseph Porac is the George Daly Professor of Business Leadership. 
---