Outsourcing Digital Contract Work Benefits Small Businesses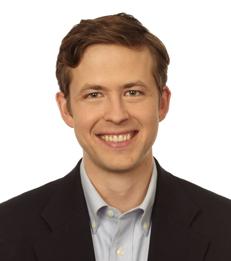 More small businesses are looking overseas for less costly contract workers, thanks to intermediary online labor markets. According to NYU Stern Professor of Information Systems
John Horton
, the growth of online markets for contract labor has been fast and steady: "Workers in this market earned about $700 million by 2009, and estimates show the market reaching $1 billion annually by 2013."
In "
Digitization and the Contract Labor Market: A Research Agenda
," Horton and co-authors Ajay Agrawal, Nicola Lacetera, and Elizabeth Lyons describe how the trend tracks that of manufacturing outsourcing, with employers mostly based in high-income countries and contractors in low-income countries.
According to the authors, the situation is a win both for employers, especially smaller firms that, through online labor markets, gain access to a larger pool of contractors, at lower cost, and for contractors in less developed markets who find greater opportunity at higher wages than they would locally. On the losing end are freelancers in the high-income countries, who, finding it difficult to compete on price, are forced to focus on areas where they have some comparative advantage, such as high-end skills or familiarity with the employer's culture.
The typical projects are short-term, online work, such as software development or website creation, and certain countries, such as Ukraine or Bangladesh, specialize in particular skills. Workers post their profiles, portfolios, and reviews, and employers transact their search and payment all through online marketplaces such as oDesk, Freelancer, Elance, and Guru, which either take a cut or charge membership fees.
On oDesk alone, between 2009 and 2013, the number of employers billing per quarter increased by more than 800 percent; the number of working contractors per quarter increased by approximately 1,000 percent; and the quarterly wage bill increased by approximately 900 percent from $10,000,000 to almost $100,000,000.
The authors, concerned with capturing the potential ramifications of this rapid digitization of contract labor, establish a roadmap for future research that examines, among other effects, how it will reshape economic activity and the development of skills in different marketplaces and affect social welfare in both home and local markets.
___
John Horton is an Assistant Professor of Information, Operations and Management Sciences.
---