Opinion
The Sacklers: Charitable Giving Does Not Excuse Improper Business Conduct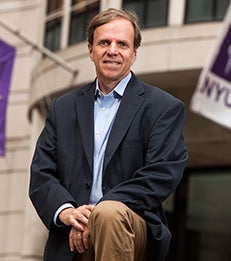 As a result of this growing controversy, several cultural institutions, including the Guggenheim Museum in New York and the Tate Museum and National Portrait Gallery in London, have announced that they will no longer take Sackler money. Other cultural organizations should follow suit.
For decades many of the world's leading art museums have been the proud beneficiaries of large financial contributions from the Sackler family of New York. Sackler wings display world-class art in the Louvre in Paris, the Metropolitan Museum of Art in New York, the National Gallery in London, and numerous other museums and university art collections. These donations stem from the Sacklers' remarkable financial success in the pharmaceutical industry, which allowed them to build a family fortune now estimated at more than $13 billion.
But in the last several years, the Sackler family and their main commercial holding, Purdue Pharma, have gained notoriety for a different reason: the role Purdue Pharma and its flagship drug, OxyContin, have played in fueling the opioid crisis. According to the Centers for Disease Control and Prevention, over the past two decades, more than 200,000 people in this country have died from overdoses of highly addictive opioids, like OxyContin. While this and other opioids can and often do have huge benefits for those suffering from intense chronic pain, the lives of hundreds of thousands of others have been ruined as they have struggled to overcome the debilitating effects of over-prescription and drug addiction.
The Sackler family and their representatives vigorously deny any responsibility for these devastating personal tragedies. Responding to a lawsuit filed this week against members of the family by the New York Attorney General, a Sackler spokesperson called the allegations "a misguided attempt to place blame where it does not belong for a complex public health crisis." But recent revelations tell a different story. While representatives of Purdue Pharma have portrayed Sackler family members as being distant from the day-to-day operations of the company, evidence presented in pending court cases paint a much darker picture.
Read the full
Forbes article
.
___
Michael Posner is a Professor of Business and Society and Director of the NYU Stern Center for Business and Human Rights.