Opinion
Underinvesting in Resilience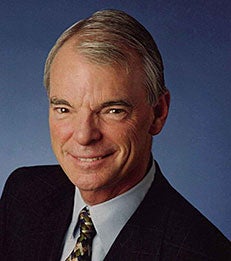 By A. Michael Spence, William R. Berkley Professor in Economics & Business
Cities and countries that aspire to be hubs or critical components in national or global financial and economic systems need to be predictable, reliable, and resilient.
By A. Michael Spence, William R. Berkley Professor in Economics & Business
The hurricane on America's eastern seaboard last week (which I experienced in lower Manhattan) adds to a growing collection of extreme weather events from which lessons should be drawn. Climate experts have long argued that the frequency and magnitude of such events are increasing, and evidence of this should certainly influence precautionary steps – and cause us to review such measures regularly.
There are two distinct and crucial components of disaster preparedness. The one that understandably gets the most attention is the capacity to mount a rapid and effective response. Such a capacity will always be necessary, and few doubt its importance. When it is absent or deficient, the loss of life and livelihoods can be horrific – witness Hurricane Katrina, which ravaged Haiti and New Orleans in 2005.
The second component comprises investments that minimize the expected damage to the economy. This aspect of preparedness typically receives far less attention.
Read full piece as published in
Project Syndicate