Business Across Borders
Shared Responsibility: A New Paradigm for Supply Chains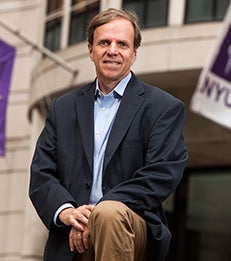 Ensuring that workers and communities across global supply chains realize the benefits of globalization ... requires a new paradigm.
The World Economic Forum's Global Agenda Council on Human Rights works to promote industry-wide approaches to human rights challenges. In 2014, the council, including Professor
Michael Posner
, undertook a two-year project to examine global supply chains with the aim to explore the increasingly vital relationship between large global buyers and the local suppliers and governments in the countries where they operate. Often in these complex environments, global companies face daunting human rights challenges related to their core business operations. Although many companies have taken action to address these challenges, they typically are reflective of larger gaps in governance that the private sector alone cannot reasonably be expected to address.
This paper seeks to offer a fresh way of looking at serious, entrenched human rights challenges by outlining the appropriate scope of supply chain responsibilities in different industries, and how companies should assess and report on the real risks associated with their business operations. It then offers a series of recommendations based on the principle of "shared responsibility", proposing a fair allocation of the preventative and remedial costs and commitments for addressing these problems among global companies, their local business partners, local and foreign governments, unions, international financial institutions and private philanthropies.
To date, the international community's primary response to supply chain issues has been private initiatives by multinational companies. These include policing primary suppliers, building management and production capacity of suppliers, and, in some instances, beginning to set standards across an industry. Despite significant investment from companies and episodic improvements, these efforts have been limited in the face of deeply entrenched human rights challenges. Ensuring that workers and communities across global supply chains realize the benefits of globalization – enhanced economic opportunity and increased respect for basic human rights – requires a new paradigm, one that enlists a wider range of stakeholders and resources, including governments, to improve respect for human rights in global business.
Read the full paper
here
.