Stern Stories
Congratulate Possible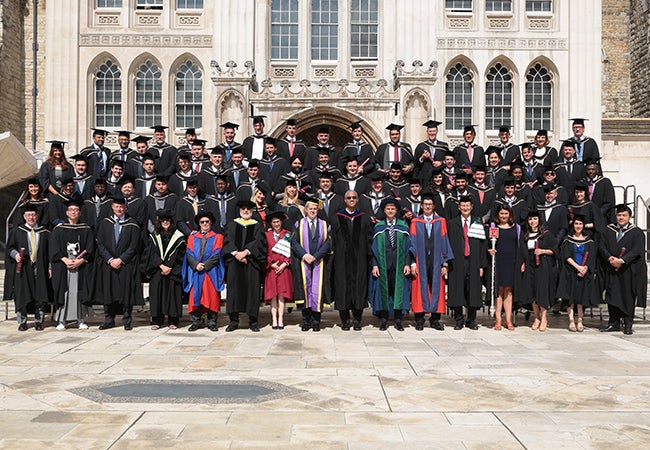 NYU Stern congratulated 64 graduates, representing 24 different nationalities, of the TRIUM Class of 2017 who received their degrees this fall. The ceremony was held at Guildhall in London. The leadership of the three partner schools, NYU Stern, London School of Economics and Political Science, and HEC School of Management, along with family and friends, celebrated with the newest class of TRIUM alumni. A few days later, TRIUM welcomed its 17th cohort of global senior executive students to the first module of their program.
Learn more about the
TRIUM Global Executive MBA Program
.