Fashion Possible
Students in NYU Stern's Fashion & Luxury MBA Program traveled to Milan as part of their experiential coursework to explore luxury in the global context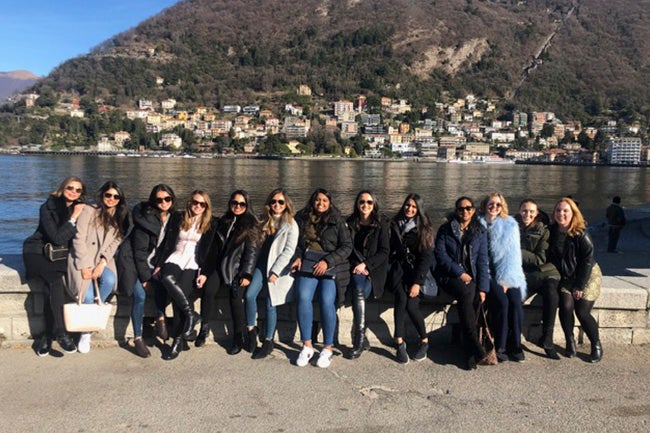 In January, students in NYU Stern's
Fashion & Luxury MBA Program
traveled to Milan for an opportunity to learn, network and explore one of the European capitals of the fashion and luxury industry. The Milan immersion is part of the required experiential coursework for the focused one-year program and exposed students to luxury in the global context.
The immersion was a component of Professor
Thomaï Serdari
's course, "International Immersion Luxury Fashion: Milan," which included a week in New York City followed by a week at SDA Bocconi in Milan, where students explored class topics including the evolution of Italian brands; the direct to consumer challenge; industry 4.0 and the impact of digital transformation on the Italian Altagamma districts; and the fine food industry in Italy, among others.
As part of the course, students embarked on several corporate visits to brands including Ferrari, Lamborghini, Mantero and Vitale Barberis Canonico, as well as tours of Fondazione Prada and the Serravalle Designer Outlet.
"This immersion is a critical component of NYU Stern's new Fashion & Luxury MBA program as several of the preeminent luxury fashion companies make strides to become lifestyle brands that produce in more than just one industry," said Denise Zhu (MBA '19), in a
blog post about the trip highlighted by Clear Admit
. "During our week long visit to Milan, we were able to visit a host of companies and put to task in-classroom theoretical discussions and case studies."  
See photo highlights from the NYU Stern Fashion & Luxury MBA Milan Immersion below: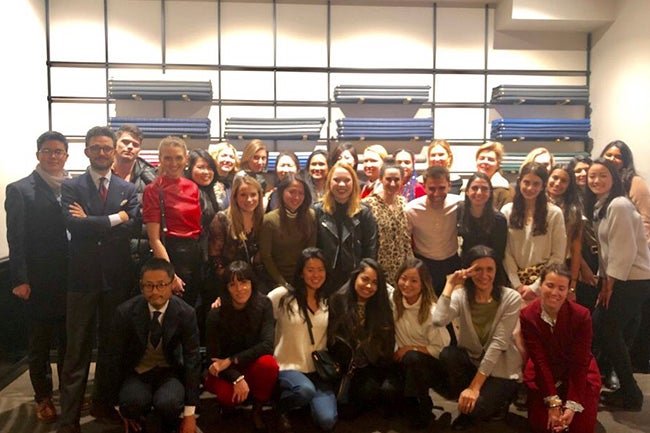 Fashion & Luxury MBA students on a corporate visit to the Vitale Barberis Canonico showroom on the first night of the Milan Immersion. Students were given a tour by the brand's Global Communications Manager, Simon Ubertino, and learned about the brand's direct-to-consumer business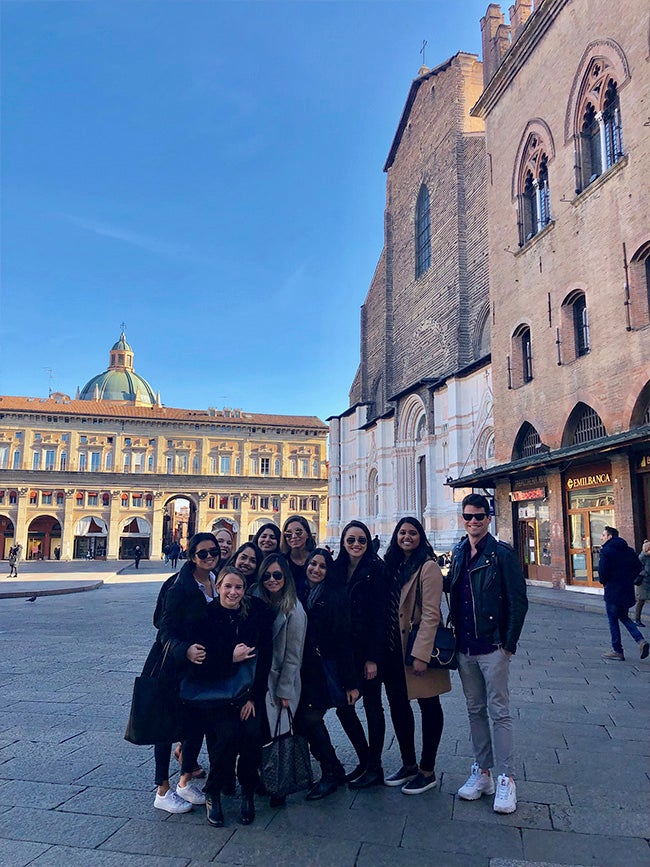 Fashion & Luxury MBA students on a corporate visit to the Mantero Silk Factory on the second day of the immersion. Students met with Lucia Mantero, the fourth-generation owner of the brand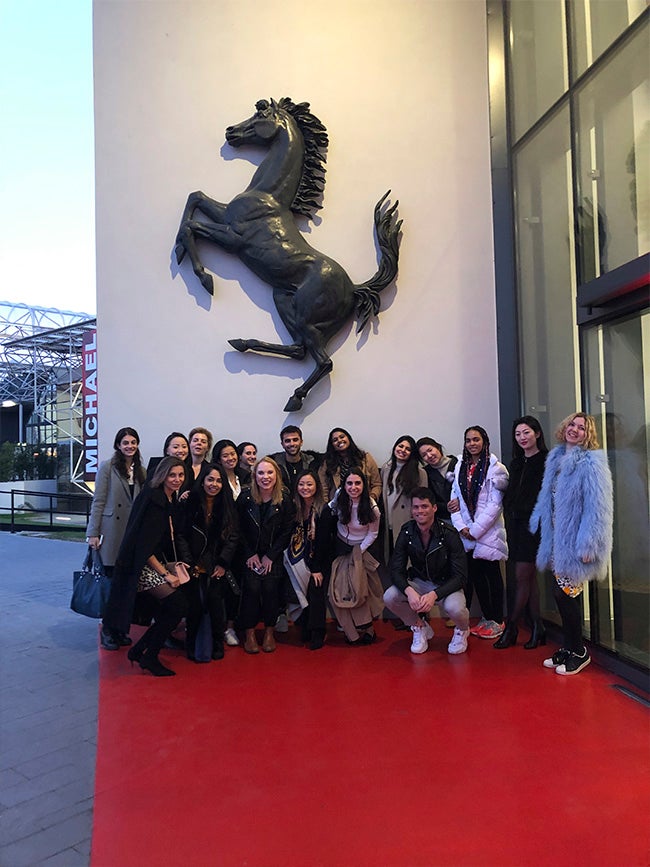 Fashion & Luxury MBA students on a corporate visit to Ferrari in Bologna, where they learned about the customer experience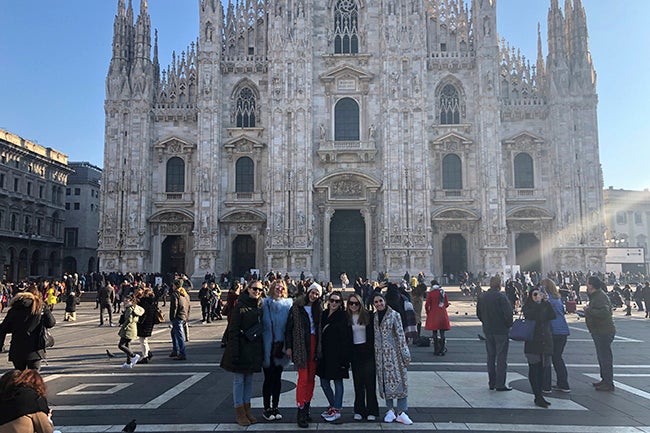 Fashion & Luxury MBA students in front of the Milan Cathedral in Piazza del Duomo
---