Stern Stories
Inspire Possible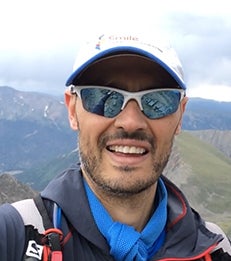 Alex Anyse (TRIUM '11), Co-Founder and Partner of The MASY Group, LLC, reflects on his TRIUM experience and how it added value to his career
TRIUM's broad experience goes beyond the classroom—let yourself be surprised by the lasting bonds you will establish during and beyond the program.
Alex Anyse (TRIUM '11), Co-Founder and Partner of The MASY Group, LLC, reflects on his TRIUM experience and how it added value to his career
"I believe that a life well lived means being able to look back and see small footprints along the way of how you impacted others in a positive, meaningful way."
This idea has been a guiding principal for
TRIUM Global Executive MBA
alumnus Alex Anyse, whose career has long been one of public service. A former U.S. Military Intelligence and Clandestine Service Officer with the Central Intelligence Agency, Alex is the recipient of various military awards that include the Bronze Star Medal for service in Afghanistan.
As Co-Founder and Partner of The MASY Group, LLC, Alex now specializes in consultancy projects for the Department of Defense and the Intelligence Community. He has been a regular guest speaker for U.S. and international audiences, including global corporate companies as well as academic institutions such as Georgetown and Columbia University.
In September 2017, Alex competed in the Spartathlon, one of the most challenging ultra running races in the world, to raise funds and awareness for The Smile Train. Alex recently reflected on how TRIUM complemented his transition to entrepreneurship, and how the program reinforced his desire to serve his community.
What first attracted you to TRIUM and what were you hoping to achieve?
I was born in Paris and grew up in an international environment and felt driven to work in intelligence; that drive led me to serve both in the United States Army and Air Force. Later I served as a CIA Clandestine Service Officer. In these positions, I was directly engaged in global events, partly exposed to the business world, and thinking about what drives fiscal, defense, and public sector policies.
Read the full Q&A on the
TRIUM website
.