Stern Stories
Master Possible
The inaugural classes of the new one-year master's programs offered jointly by NYU Shanghai and NYU Stern, MS in Data Analytics & Business Computing and MS in Quantitative Finance, arrive on Stern's campus in NYC
The inaugural classes of the new one-year master's programs offered jointly by NYU Shanghai and NYU Stern, MS in Data Analytics & Business Computing and MS in Quantitative Finance, arrive on Stern's campus in NYC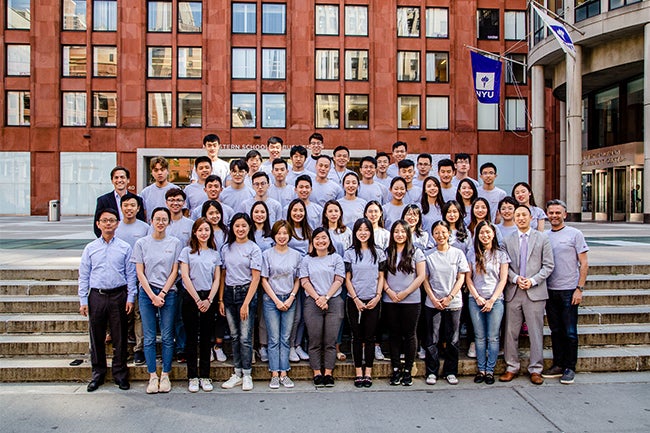 Students from the inaugural classes of the new one-year master's programs offered jointly by NYU Shanghai and NYU Stern on Stern's NYC campus for orientation
On June 3, students in the inaugural cohorts of the new one-year master's programs offered jointly by NYU Shanghai and NYU Stern, the
MS in Quantitative Finance and MS in Data Analytics & Business Computing
programs, arrived on Stern's campus for orientation and the start of classes.
The programs, both aimed at preparing new and recent college graduates for successful careers in the rapidly evolving marketplaces of analytics and finance in China and Asia, entail 12 months of full-time study over three semesters in two global hubs, starting with this summer semester at NYU Stern in New York City followed by fall and spring semesters in China at NYU Shanghai.
During the three-month summer term at NYU Stern, students will engage in six courses taught by Stern faculty, covering topics such as Python programming and Statistics in the Data Analytics program, and Emerging Markets Finance and Corporate Finance in the Quantitative Finance program. At the end of August, students will head to NYU Shanghai for the fall and spring semesters, where they will complete coursework in FinTech, Data Driven Decision Making, and a culminating capstone project.
See photo highlights below: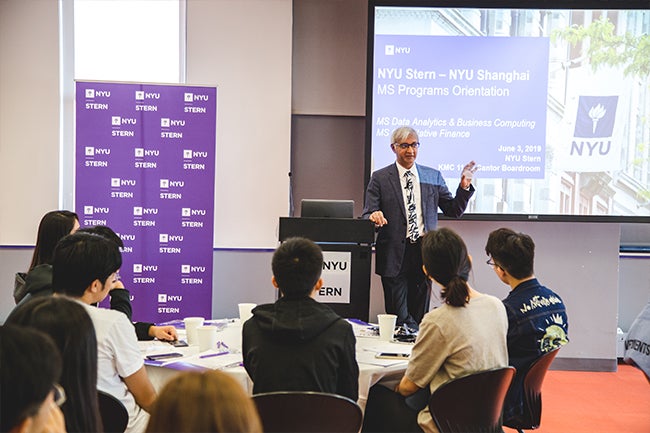 Dean Raghu Sundaram welcomes students from the inaugural classes of the two new one-year MS Programs offered jointly by NYU Shanghai and NYU Stern to Stern's campus in NYC for orientation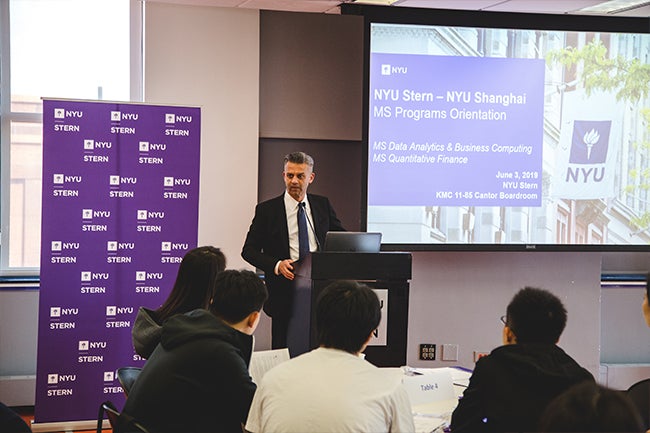 Director of NYU Stern-NYU Shanghai Programs Rohit Deo addresses the inaugural one-year master's programs cohorts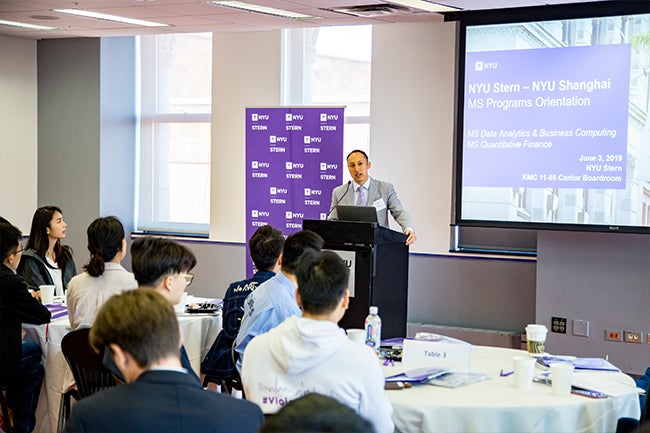 Assistant Dean of Graduate and Advanced Education at NYU Shanghai Eric Mao greets the inaugural one-year master's programs cohorts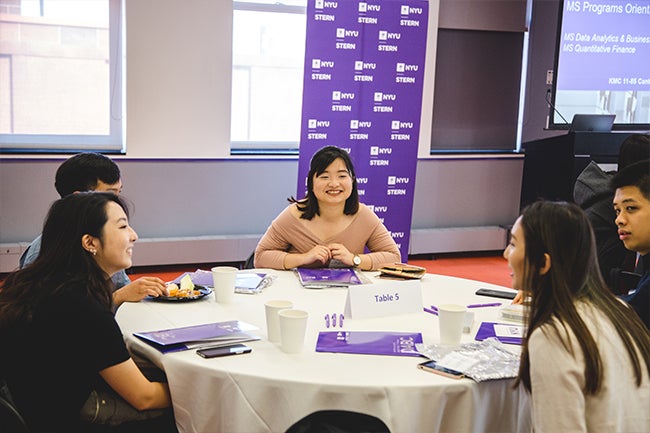 Students from the inaugural classes of the new one-year master's programs engage in icebreakers during orientation to get to know each other